Deeper Learning: The Key to Achieving Equity in Our Schools
June 23 @ 8:00 am

-

June 24 @ 3:00 pm

CDT

$395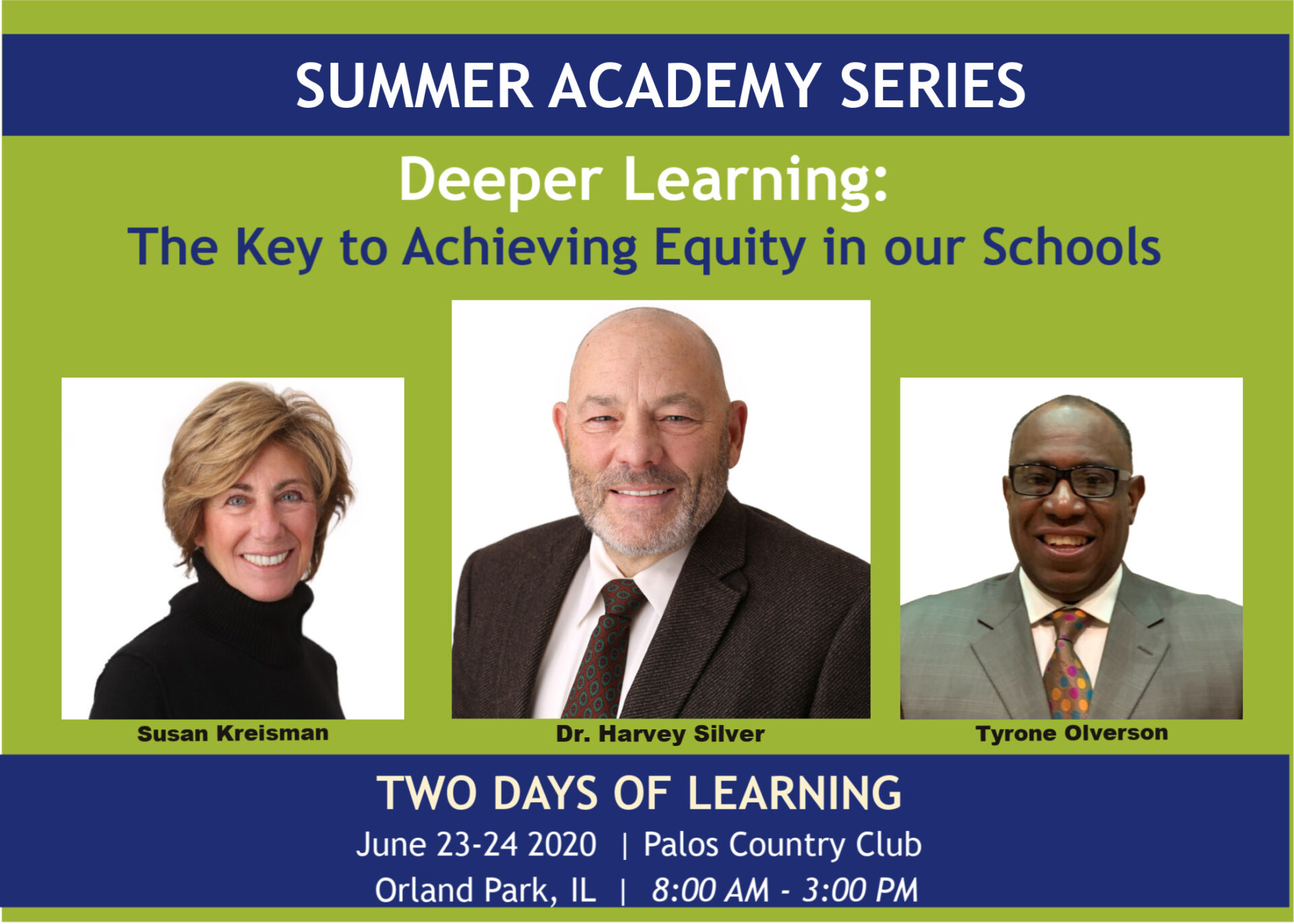 Presented by Harvey F. Silver, Susan Kreisman, and Tyrone Olverson
Both as a nation and as educators committed to our students, we have been striving for many years to achieve true equity in our schools. But our efforts will not be successful unless we recognize and address a hidden factor that separates high-achieving schools from their counterparts. That factor is deep learning.
In this institute, Dr. Harvey Silver, co-author of ASCD's brand-new Teaching for Deeper Learning, will guide you through the what, why, and how of deep learning: What it is, why it's so central to the goal of achieving equity, and how to make it work in your school or district. Joining Dr. Silver will be a team of school improvement specialists who are helping educators in all school settings make deep learning a reality for their students. Together, Dr. Silver and his team will show you how to achieve true equity by establishing a deep learning culture—one that teaches all students the skills they need to make meaning, think conceptually, and transfer their learning to the real world.
Over the course of this two-day institute, your team will
Examine and assess your school culture and explore the key shifts needed to establish a deep learning mindset school-wide.
Learn how to frame instruction around big ideas to promote conceptual thinking and transfer.
Build a repertoire of tools and strategies for developing students' deep learning skills.
Use the deep learning approach to increase motivation, address diversity, and help all students see themselves in the curriculum.
Integrate your cultural responsiveness standards into your work with deep learning.
Work collaboratively to design lessons and units around deep learning experiences.
Develop an initial implementation plan with feedback and guidance from Dr. Silver and his team.
ILLINOIS PD CREDITS
Certified Illinois educators can receive 12 credits/hours for attending the full two-day academy.  
NEW BOOK
This all-new academy will feature content from Harvey's new ASCD member book!
Teaching for Deeper Learning: Tools to Engage Students in Meaning Making

Register Now!