When the Learning Gets Tough, Show Students You CARE
October 21 @ 3:30 pm

-

4:30 pm

EDT

Free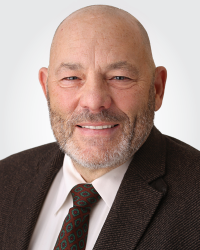 WEBINAR | When the Learning Gets Tough, Show Students You CARE
REGISTER TODAY!
Presented by Dr. Harvey F. Silver
The new challenges that we face as educators have made it more difficult to engage our students in meaningful learning. Some schools have turned to detailed frameworks for online and hybrid instruction. These frameworks can overwhelm teachers by fragmenting teaching into too many separate teaching behaviors—especially at a time when more manageable solutions are needed.
In this high-impact webinar, renowned instructional expert Harvey Silver will show you how to use the CARE model to enhance online and hybrid instruction. This model lays out four principles for refining online instruction and motivating students—even when the learning gets tough:
Clarity – How to provide learning targets and task directions that empower students to work independently
Authenticity – How to inspire students by connecting their learning to the world beyond school
Relevance – How to assign work at the correct level of challenge for individual students
Engagement – How to get students actively involved in real thinking
For each principle, Harvey will model practical, ready-to-use tools that are easy for teachers of all grades and content areas to integrate into online, hybrid, and traditional instruction.
BONUS: Power up your online and hybrid learning. To help respond to today's challenges, participants can schedule a FREE 30-minute "power PD session" targeted to your specific challenges with online or hybrid instruction. During this session, Dr. Silver will work with school leaders to review current instructional plans and make concrete and practical recommendations for increasing student engagement and optimizing remote learning.*
*NOTE: Subject to availability. Some restrictions may apply. After attending the webinar, please contact us to schedule your session at questions@thoughtfulclassroom.com.
REGISTER TODAY!