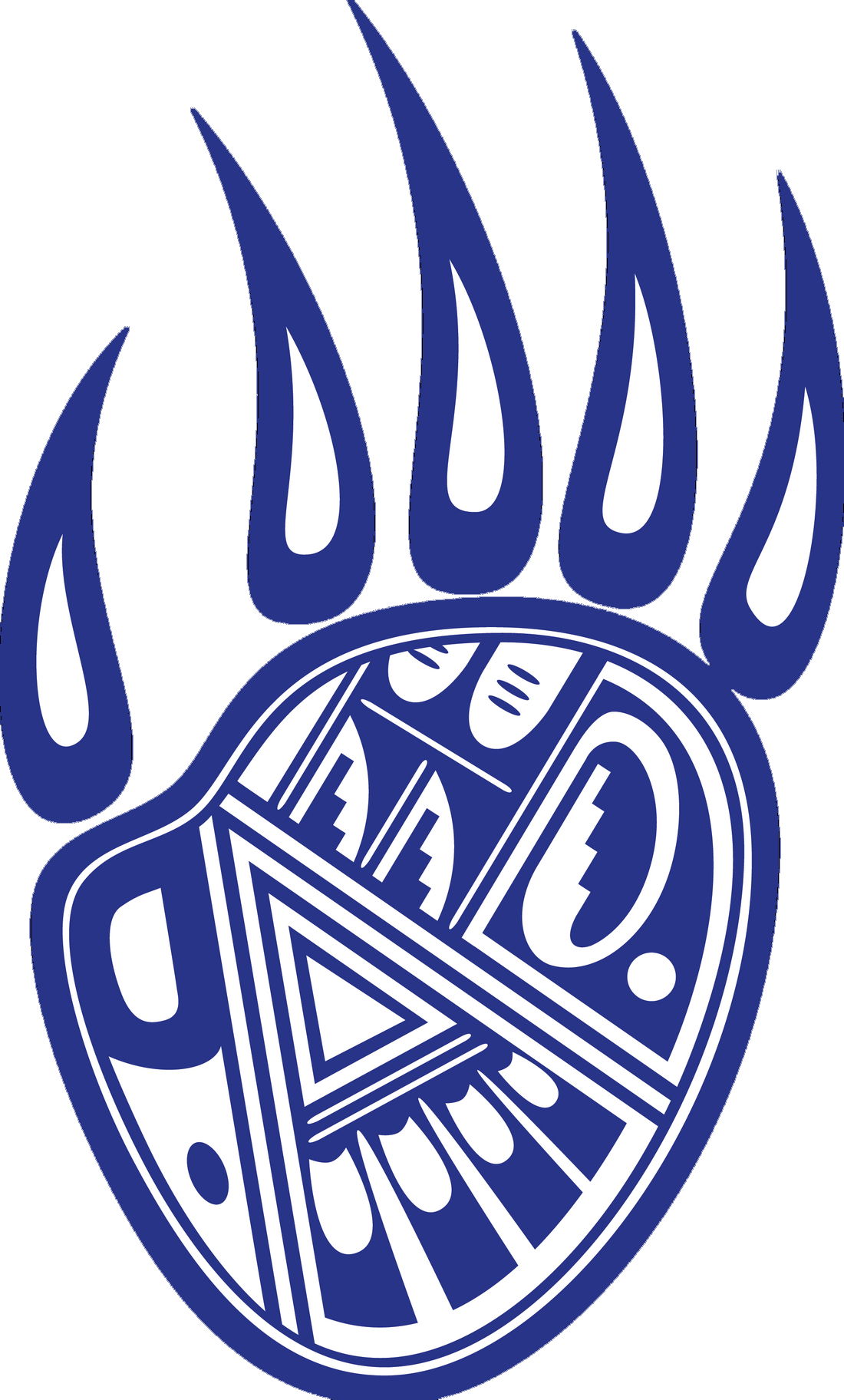 Hopi Junior Senior High School
Welcome to your customized Thoughtful Classroom portal! This portal contains specially curated content from the Thoughtful Classroom library aligned to the specific instructional and professional development goals of your school and district.
Note Making & Summarizing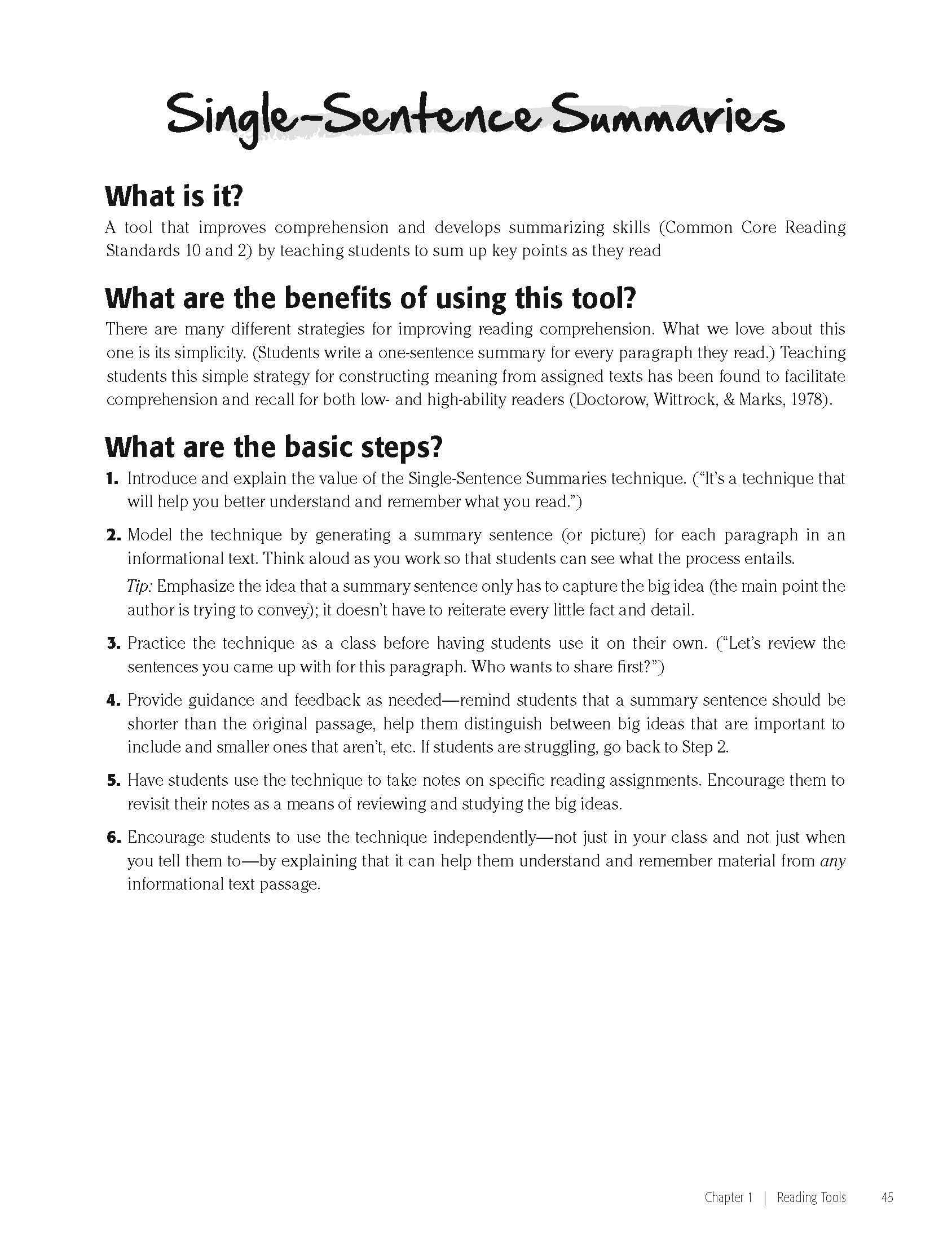 Single-Sentence Summaries
Use this tool to develop students' comprehension and summarizing skills by teaching them how to sum up key points as they read.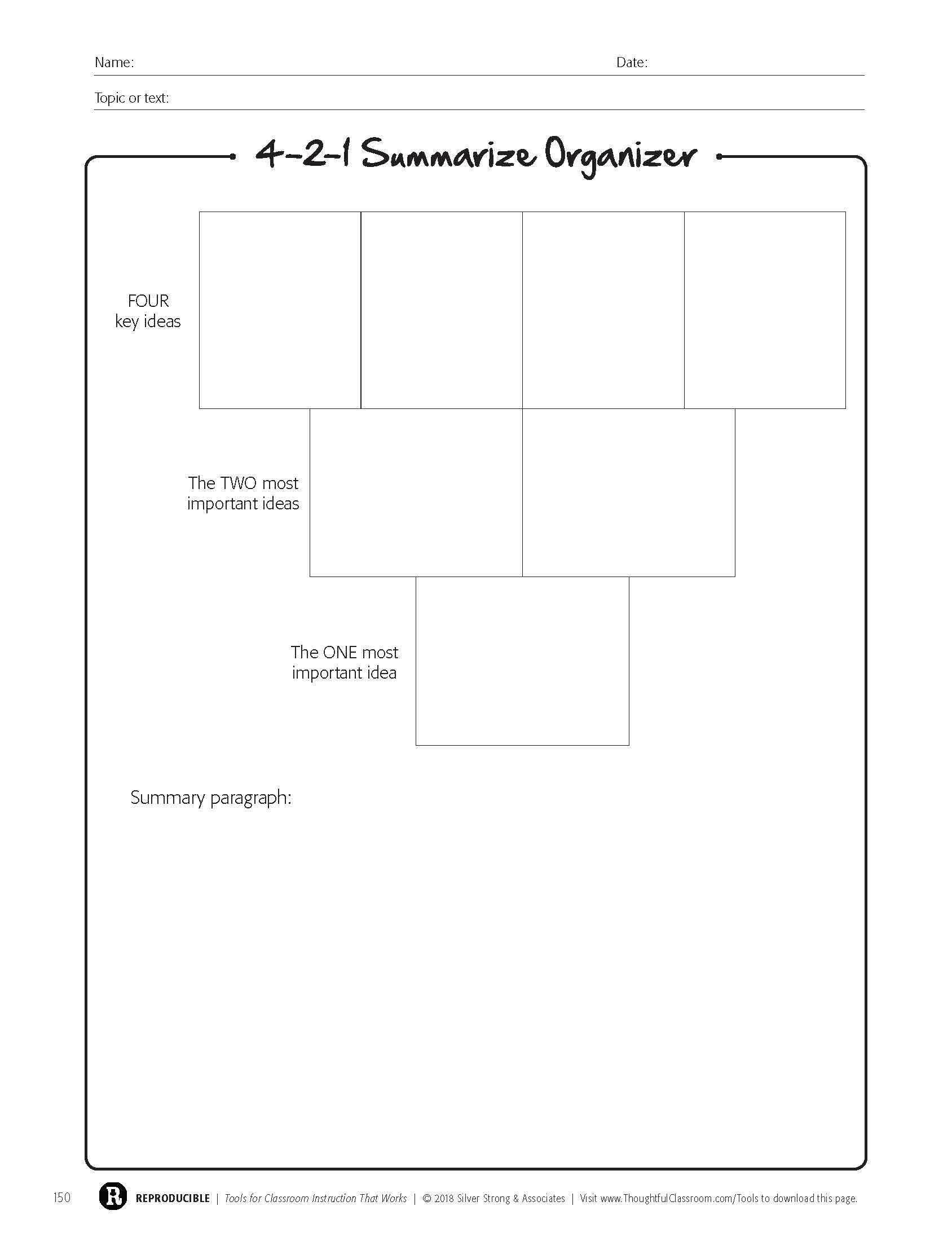 4-2-1 Summarize
Give students a simple framework to clarify their own thinking and reach consensus on what's most important to develop better summaries.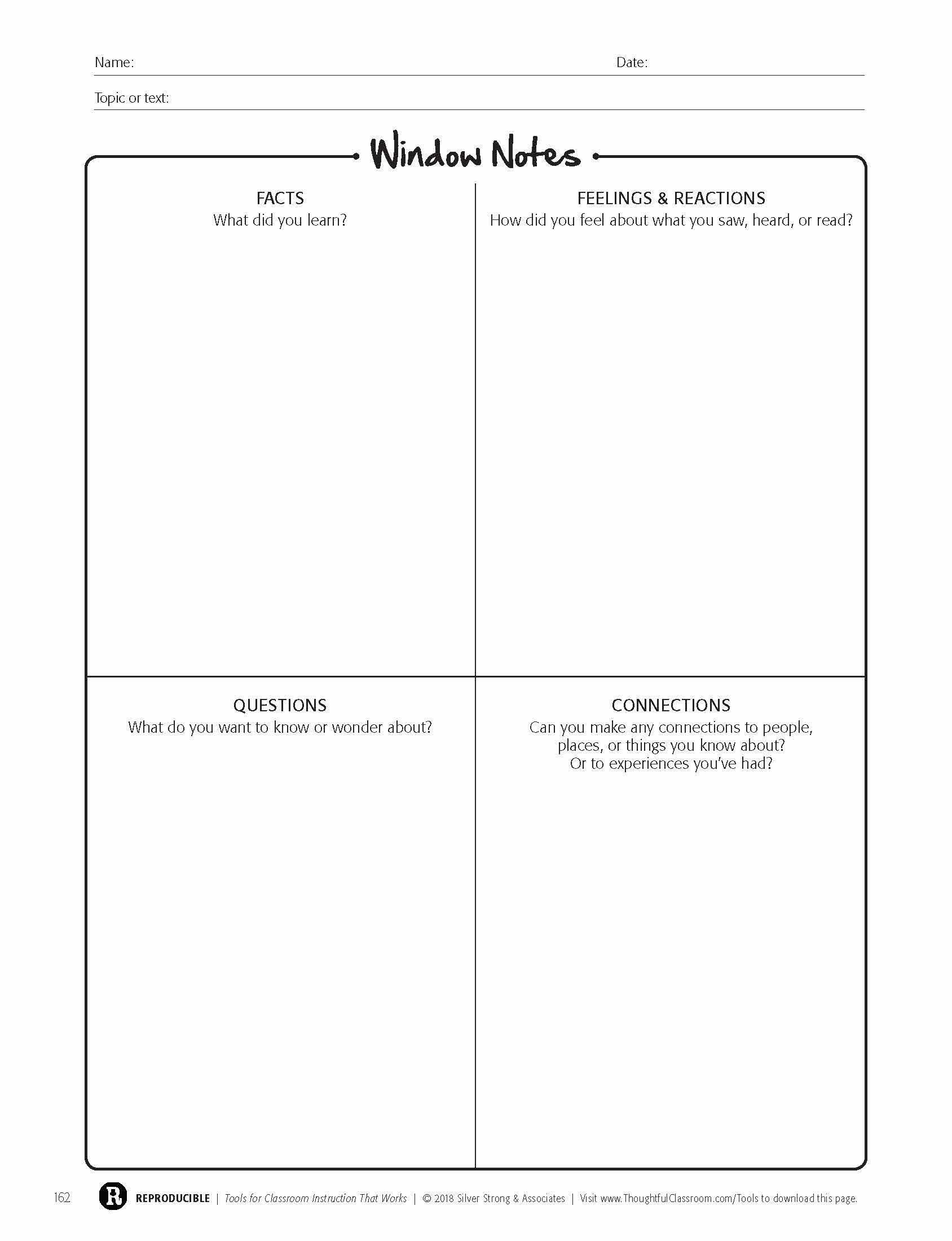 Window Notes
Help students become active note-makers by teaching them to collect questions, ideas, and personal reactions—as well as facts.
Anticipation Guide
Use this pre-learning tool to preview content, activate students' prior knowledge, and get students to take positions on upcoming topics.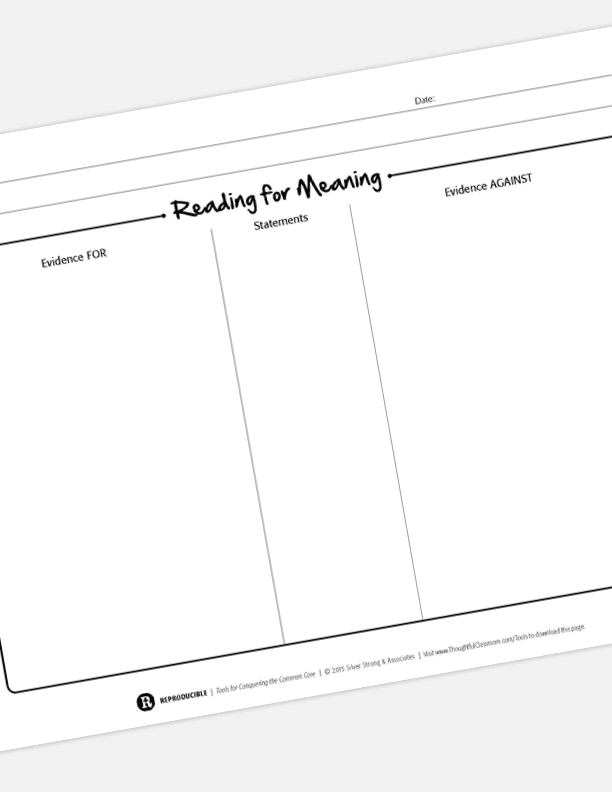 Reading for Meaning
Help students collect evidence for and/or against key statements during reading in order to build a deeper understanding of the content.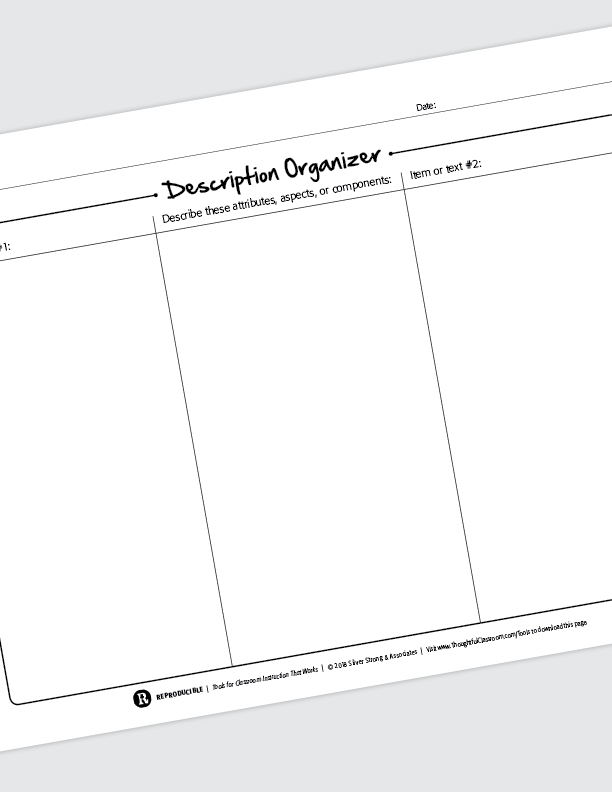 Description Organizer
Use this organizer to help students make more descriptive comparisons based on key attributes, aspects, or components of texts.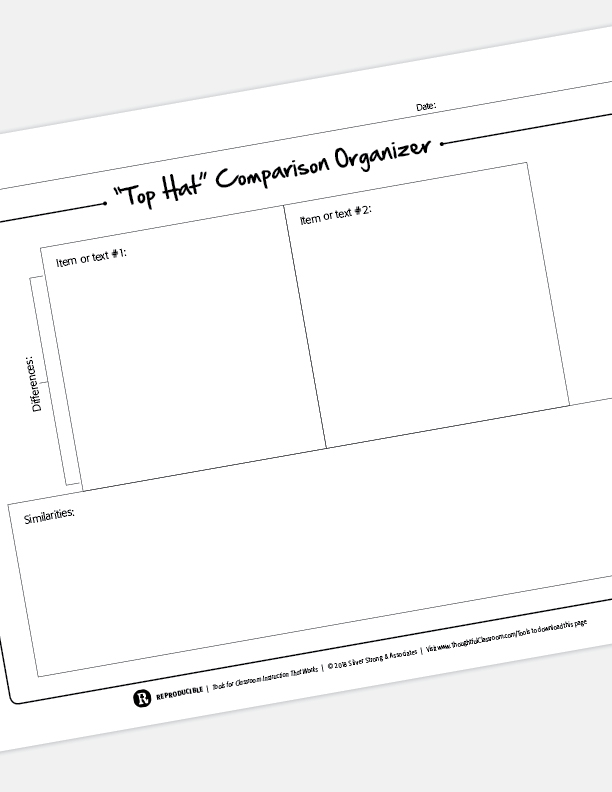 Top Hat Organizer
Use this improved organizer to help students compare and contrast texts more deeply by aligning key differences and listing common similarities.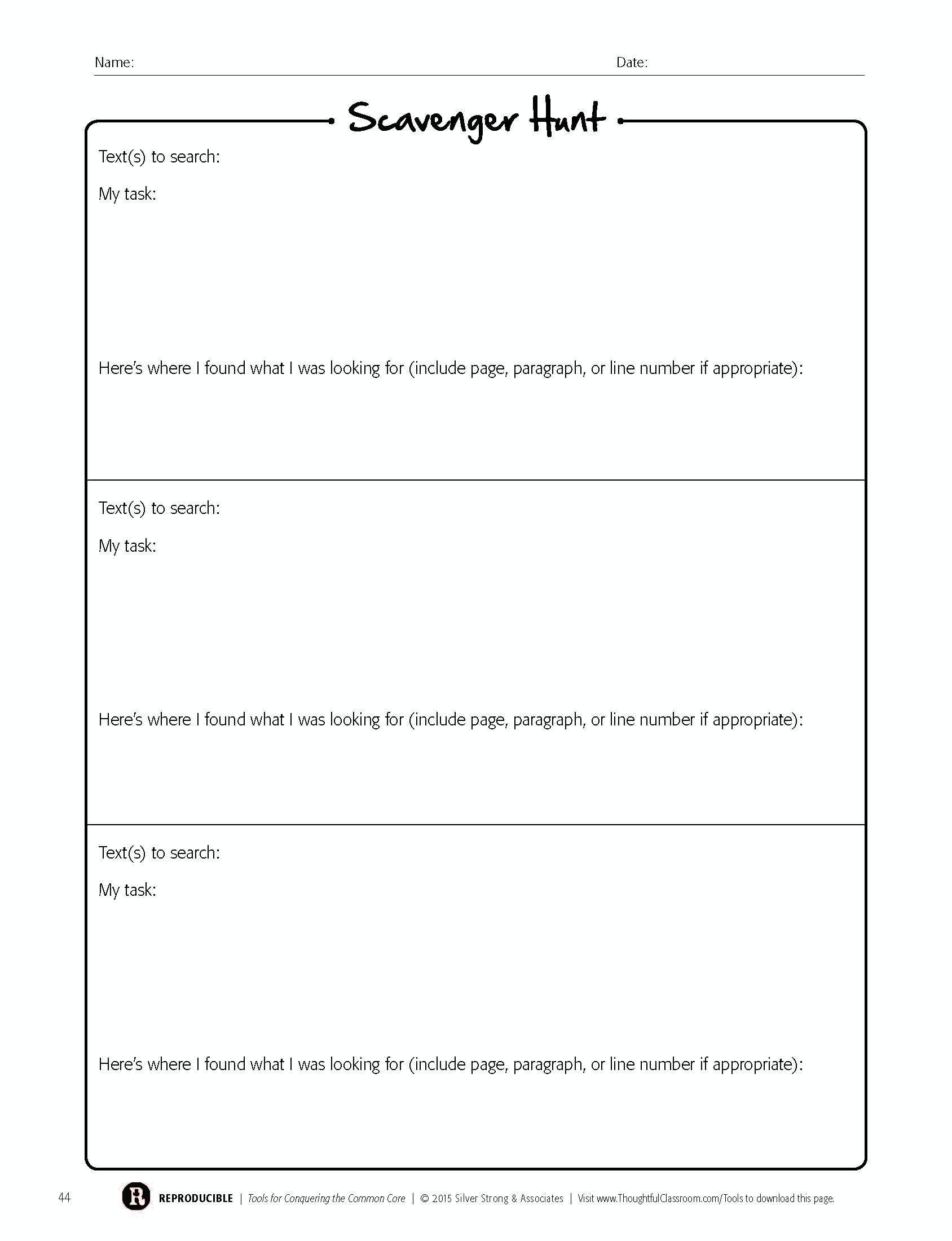 Scavenger Hunt
Make any reading assignment interactive by engaging students in a search (or scavenger hunt) for specific textual information.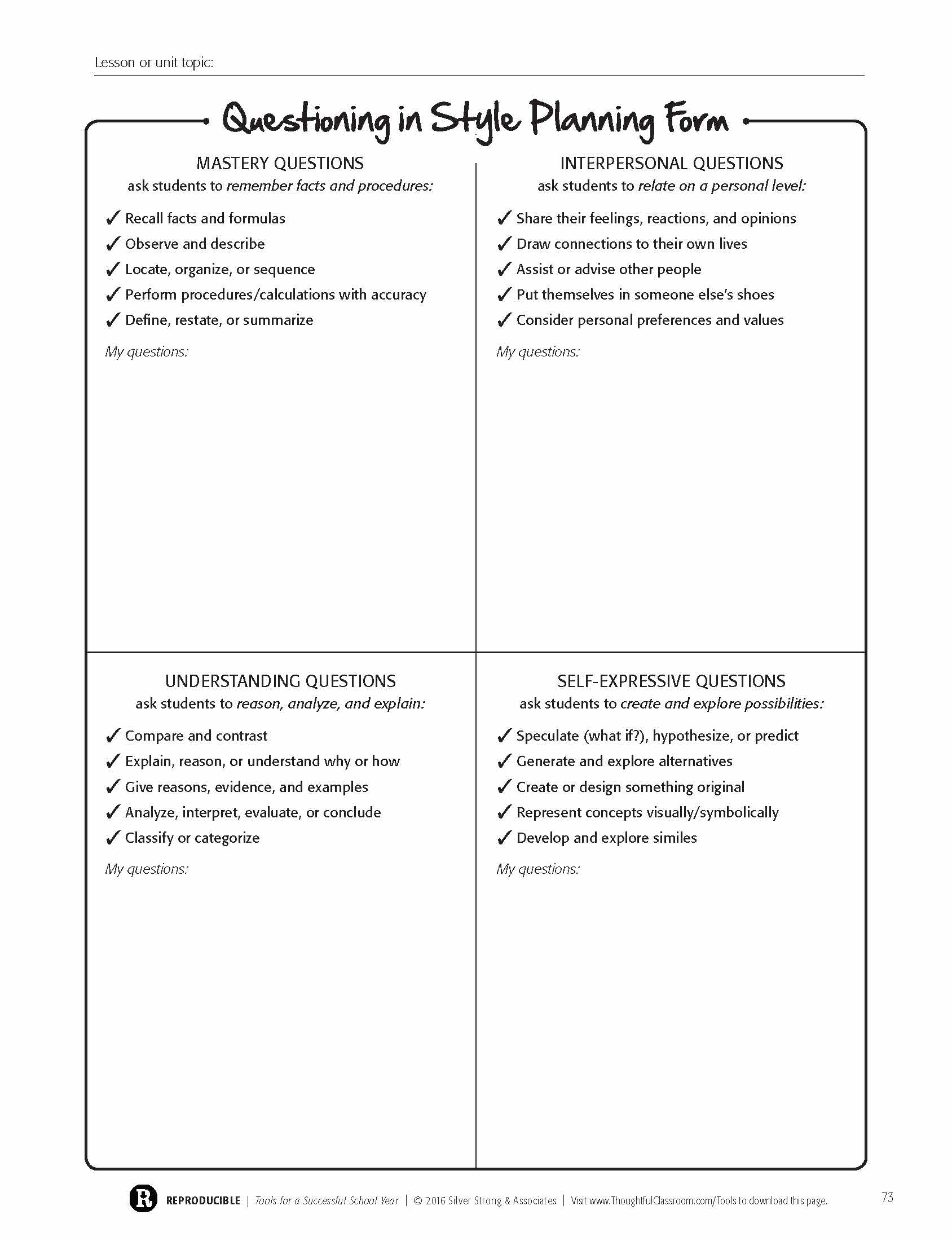 Questioning in Style
Use this planning form to help you develop questions in all four styles for any lesson.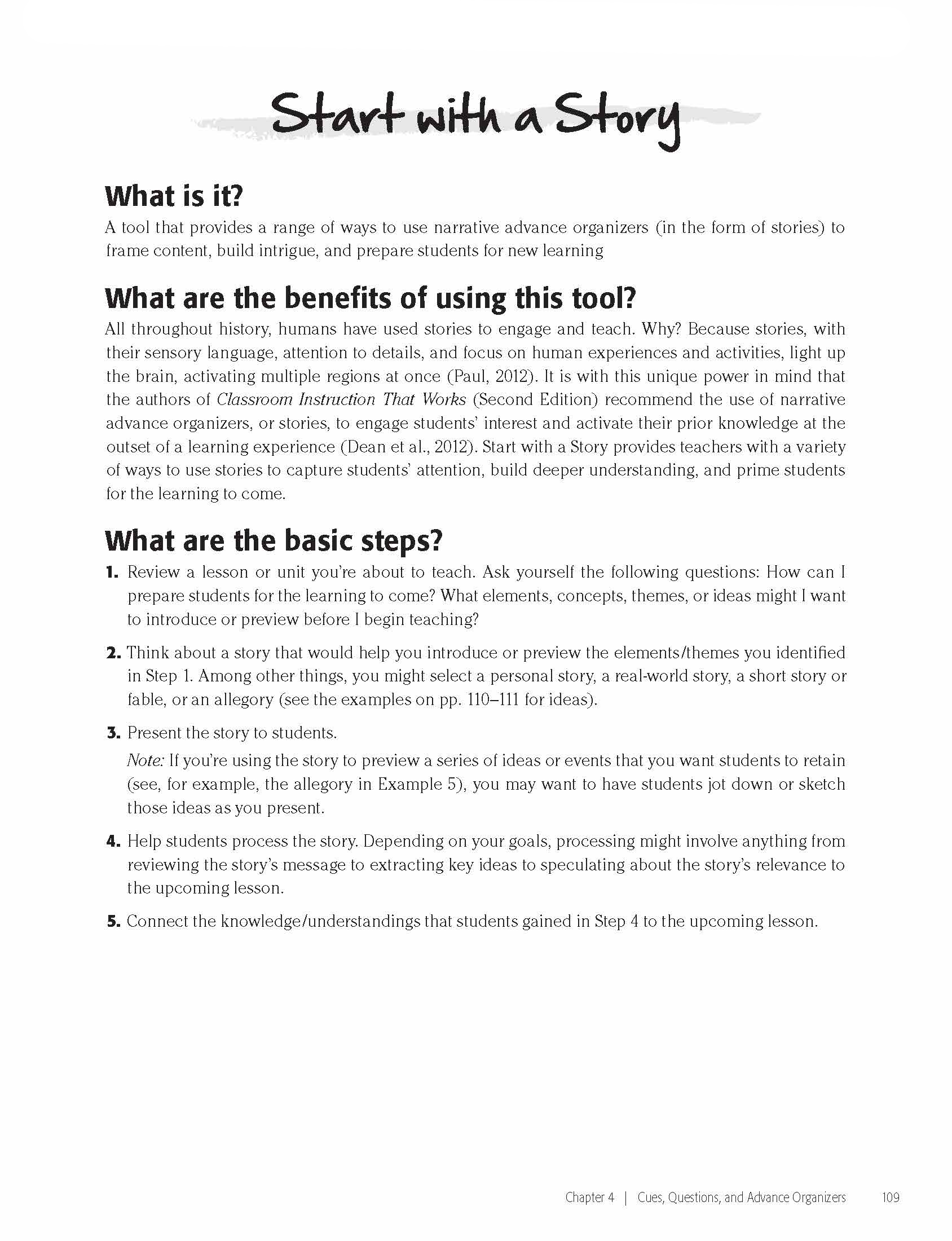 Start with a Story
Use this tool and its various narrative advance organizers (in the form of stories) to frame content, build intrigue, and prepare students for new learning.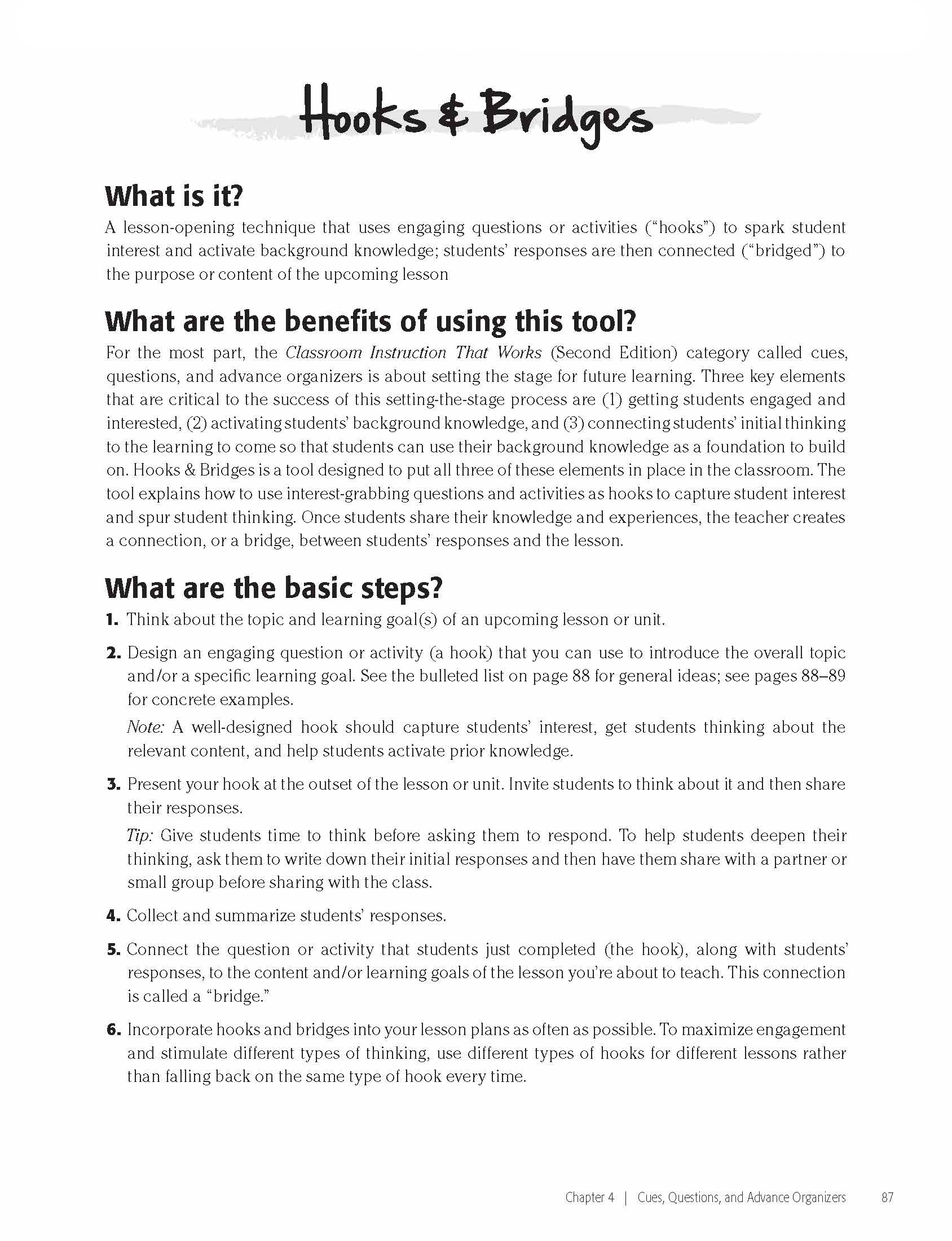 Hooks & Bridges
Use this tool to open a lesson with engaging questions or activities ("hooks") before connecting ("bridging") students' responses to the purpose or content of the upcoming lesson.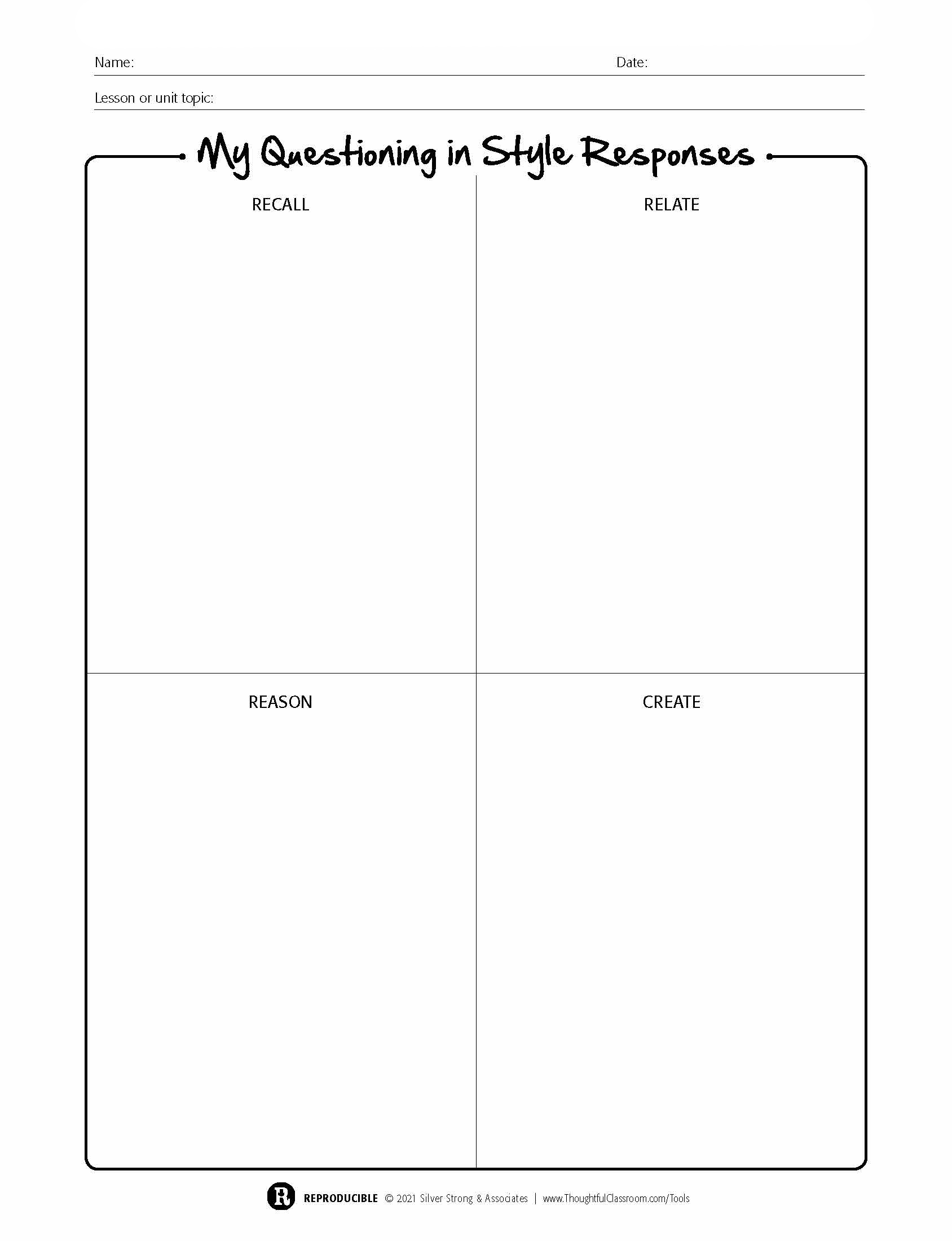 My Questioning in Style Repsonses
Provide this organizer to students so they can easily record their responses to questions in all four styles.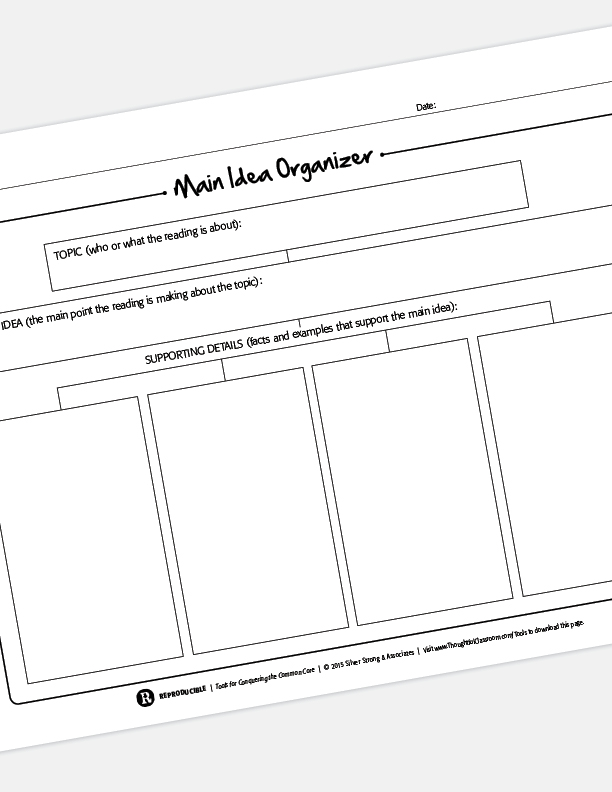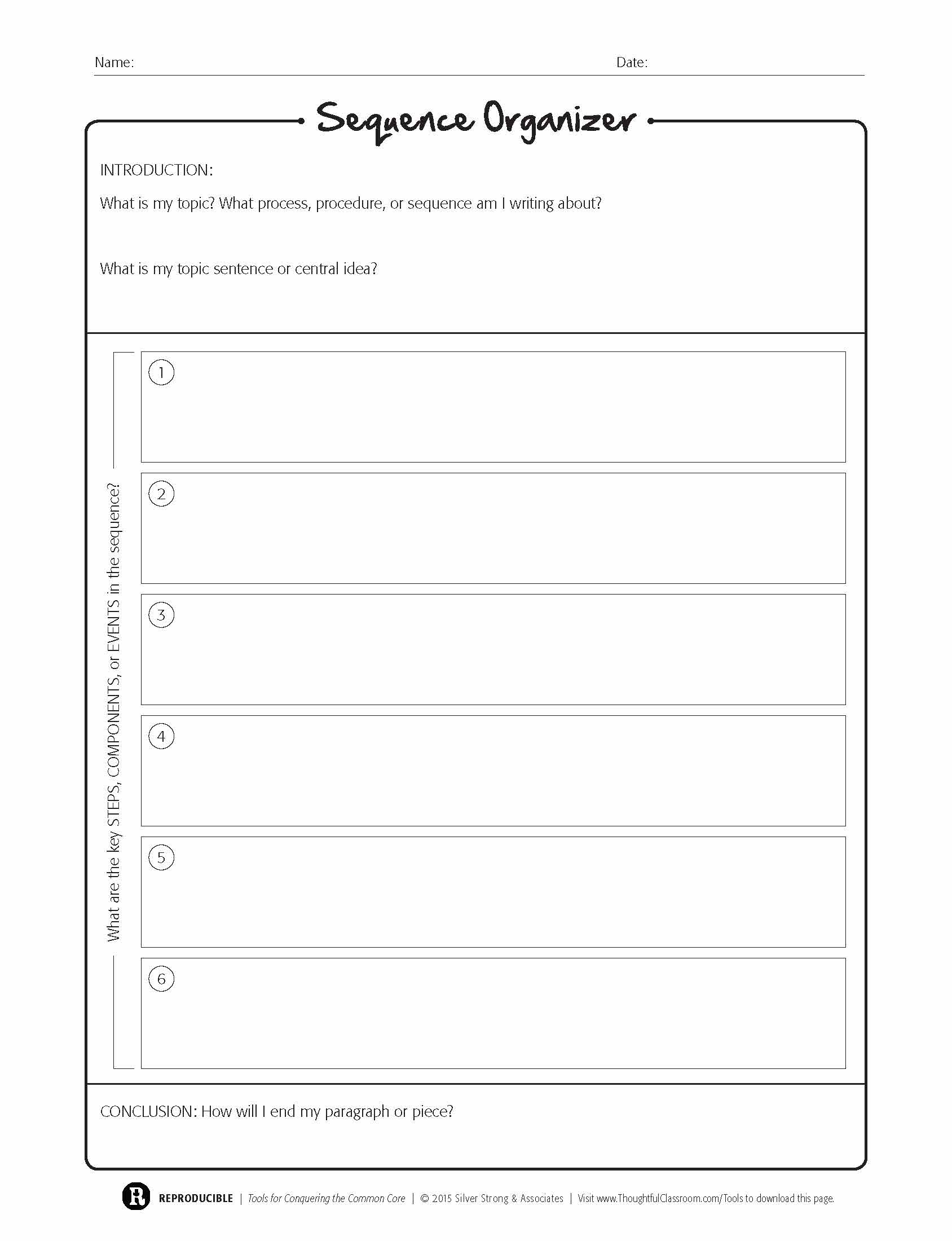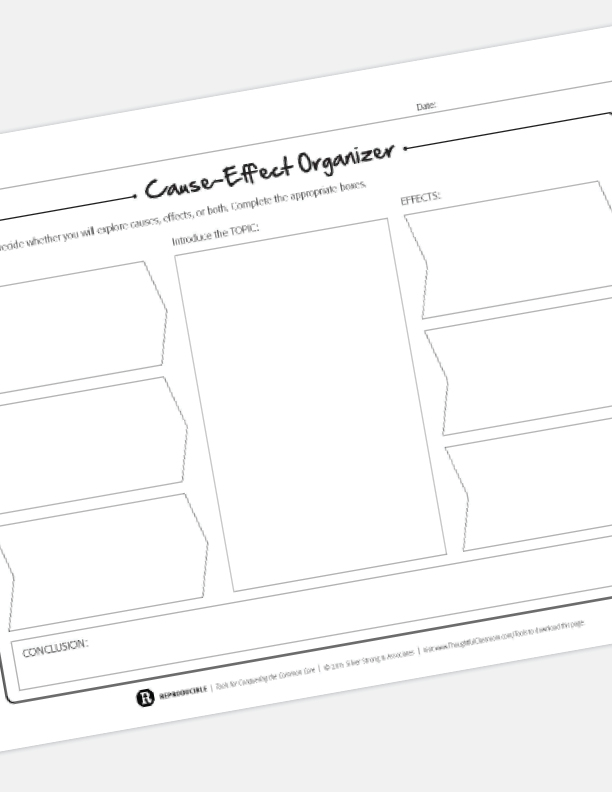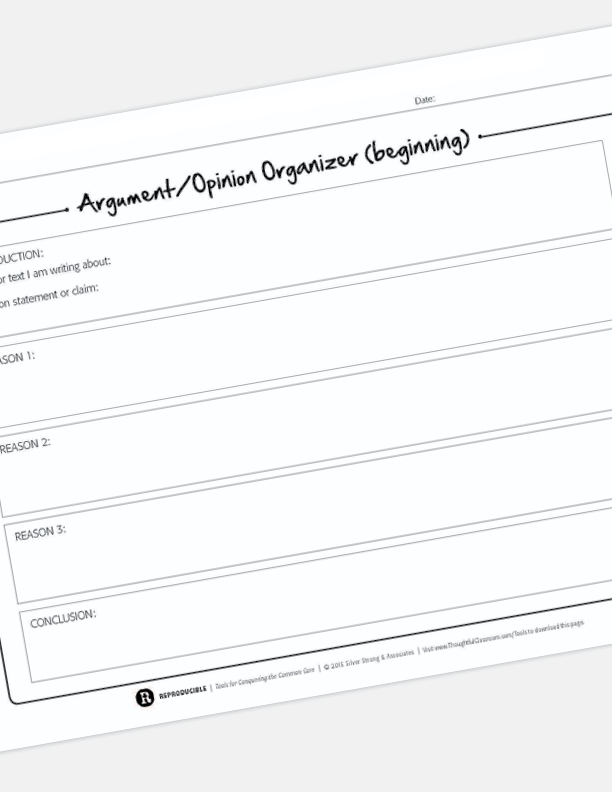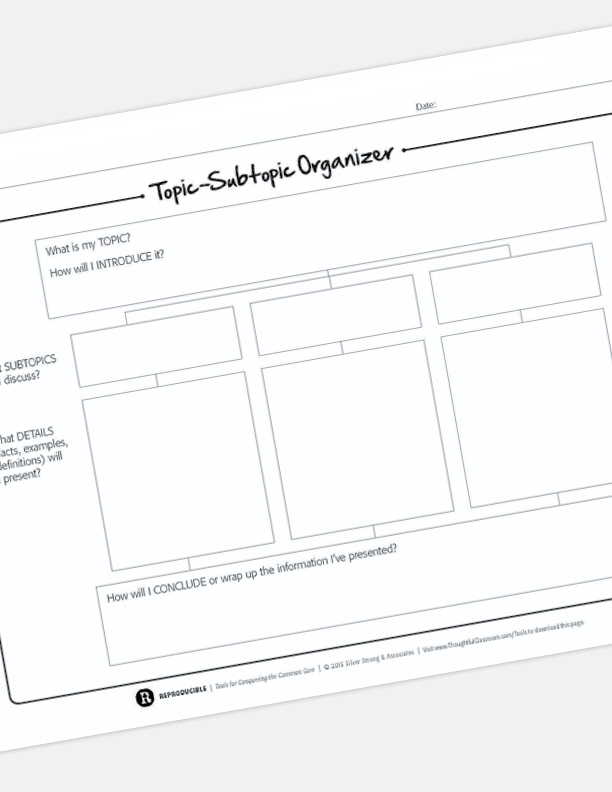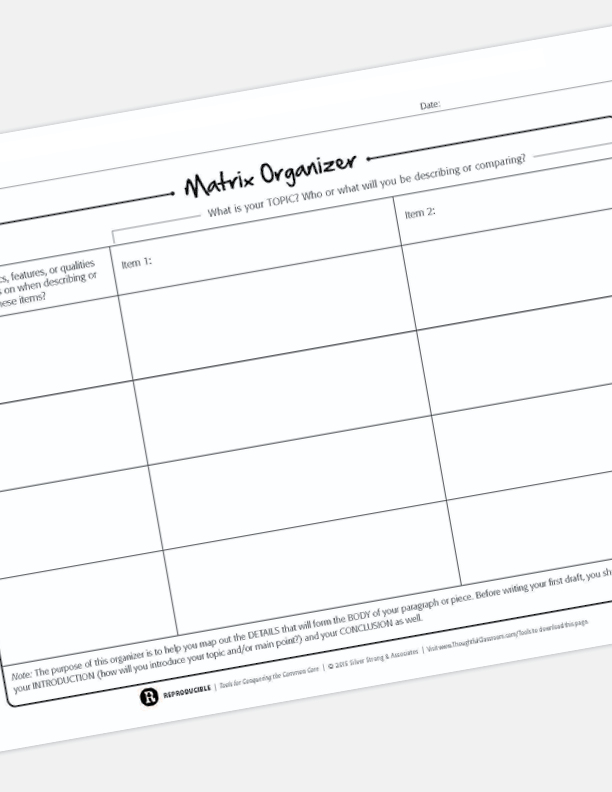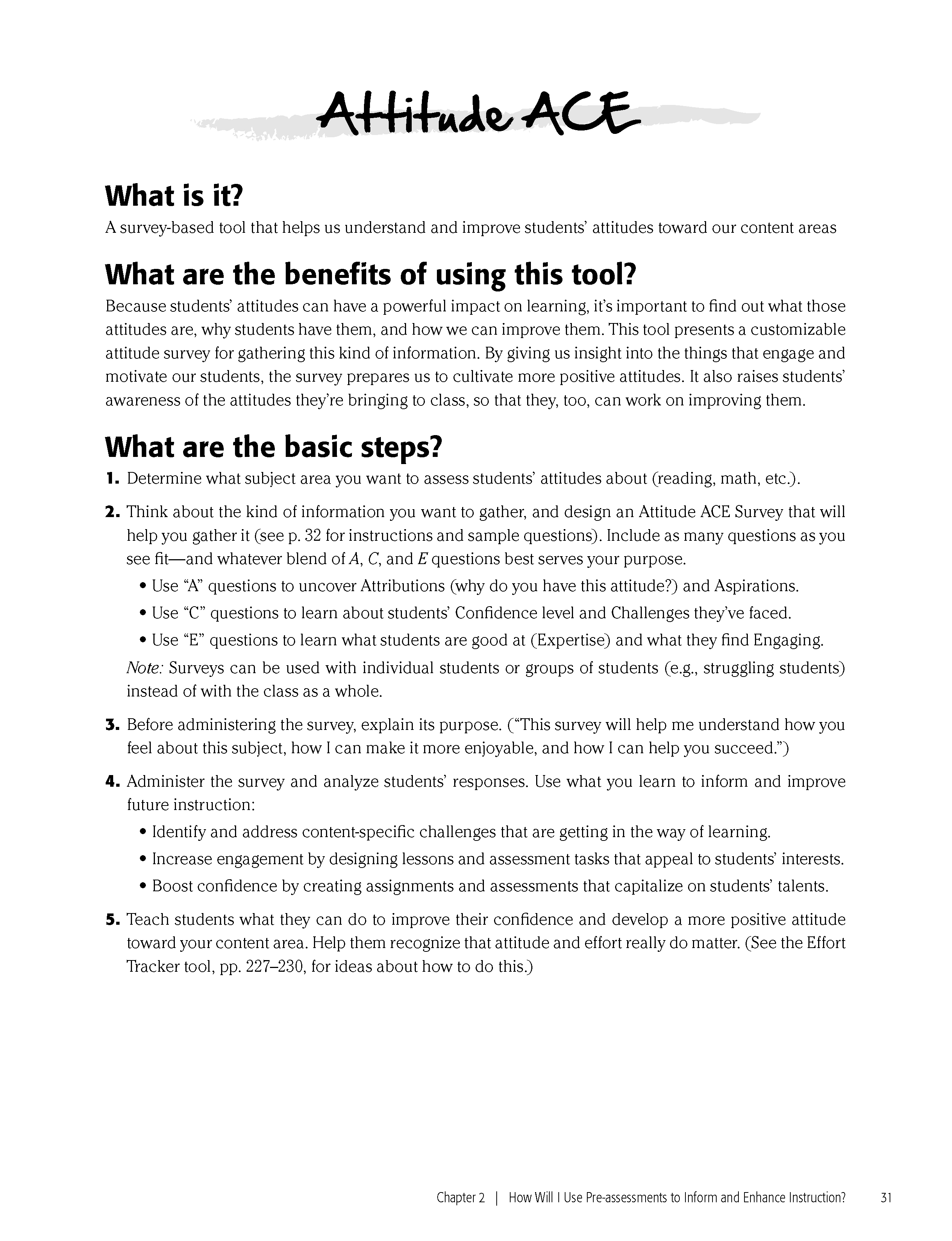 Attitude ACE
Use this customizable survey tool to help you identify, understand, and improve students' attitudes towards their learning."
Glow & Grow
Use this feedback tool to boost students' confidence and achievement by telling them what they've done well (what glows) and what they can improve (where their work can grow).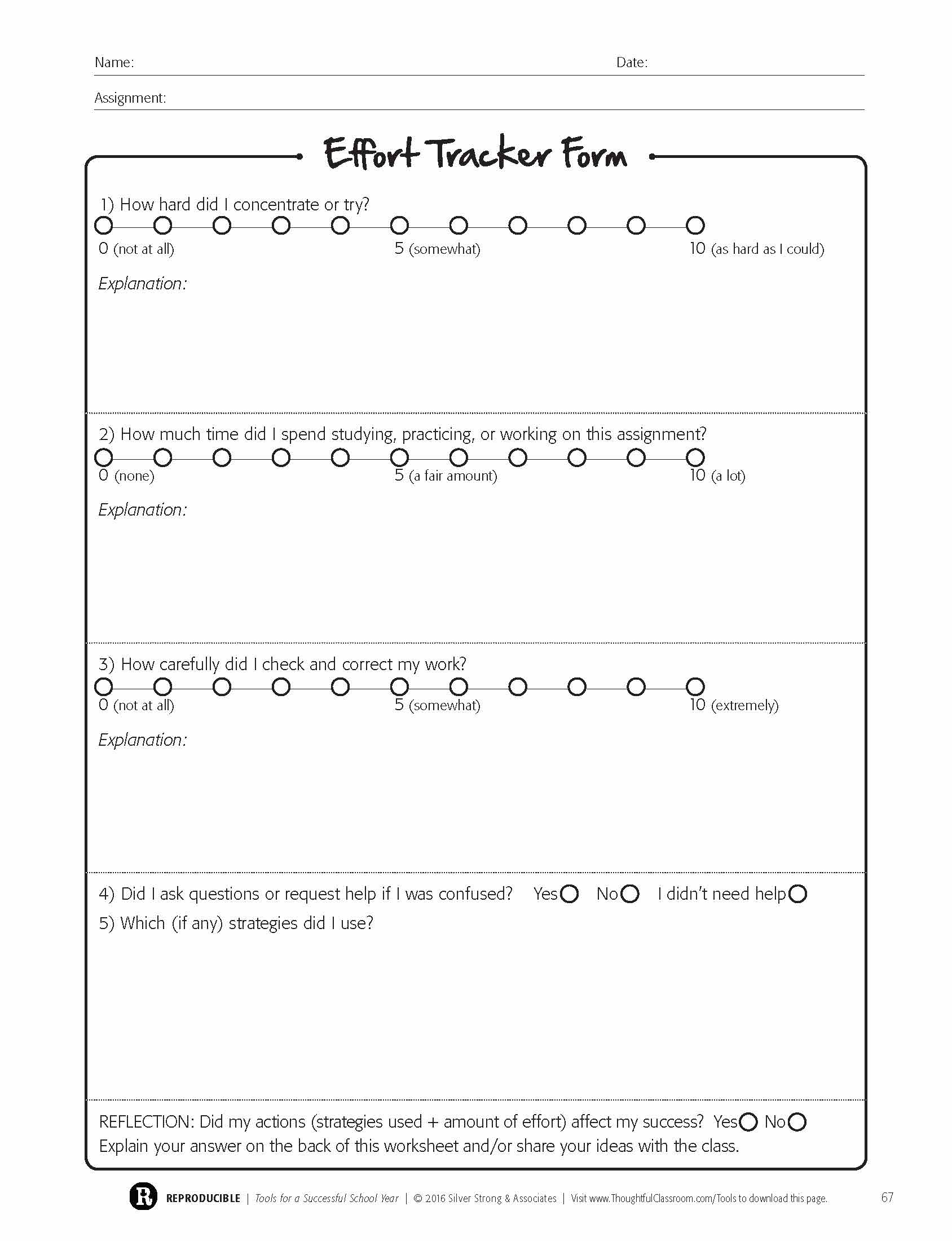 Effort Tracker
A simple way to help students reflect on their work and make the connection between effort and achievement.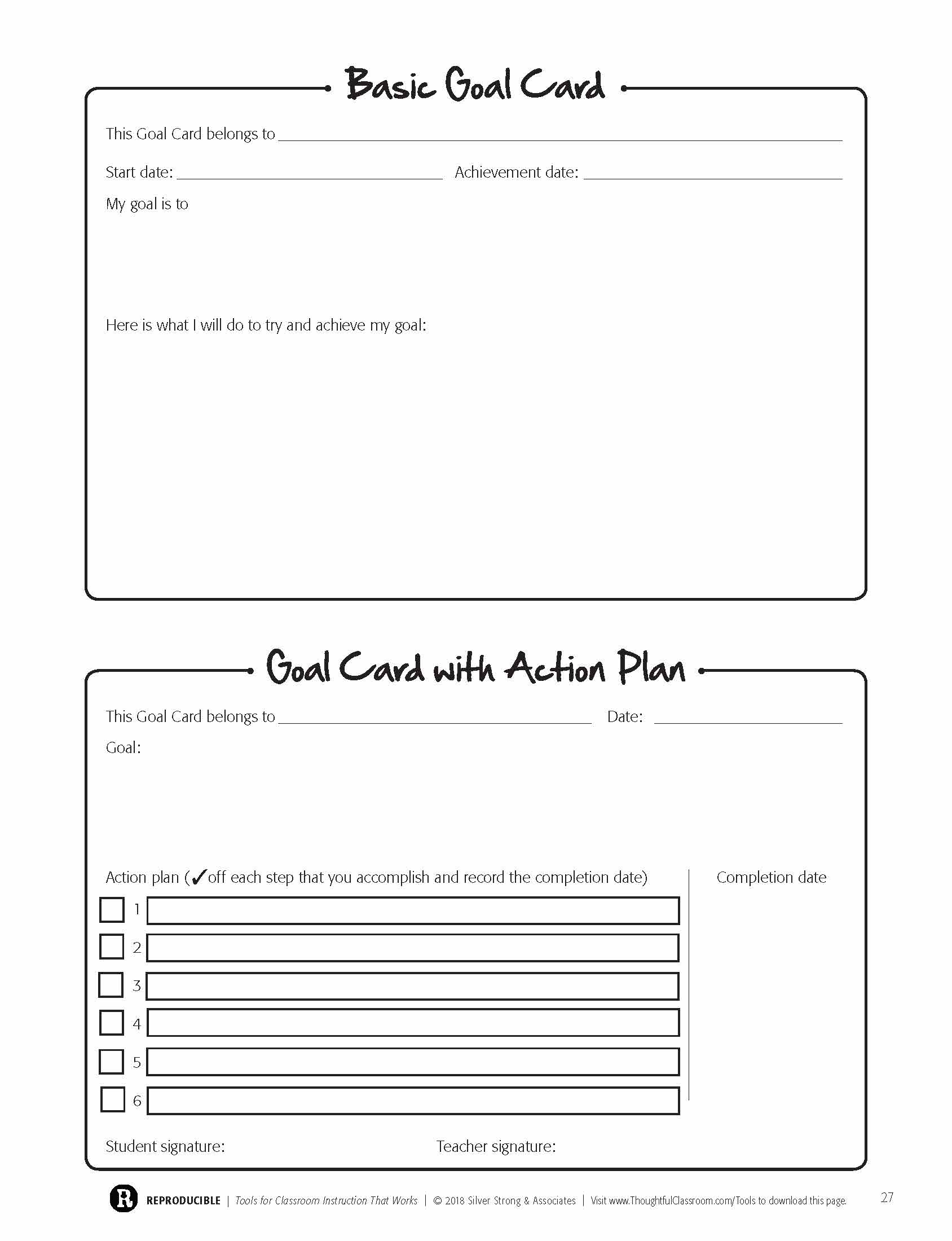 Goal Cards
Depending on your content and grade level, select a card for students to complete so they can clearly identify their learning goal and the steps taken to achieve it.
Instructional Design & Delivery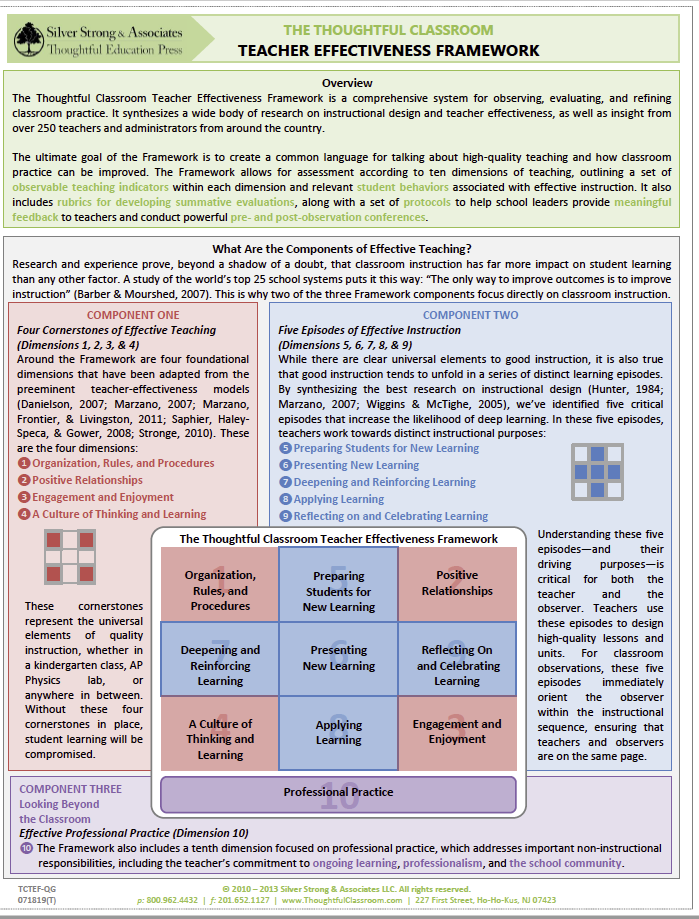 TCTEF Quick Guide
Keep this powerful quick-reference guide close by to build more thoughtful lessons and units around the Four Cornerstones and Five Episodes.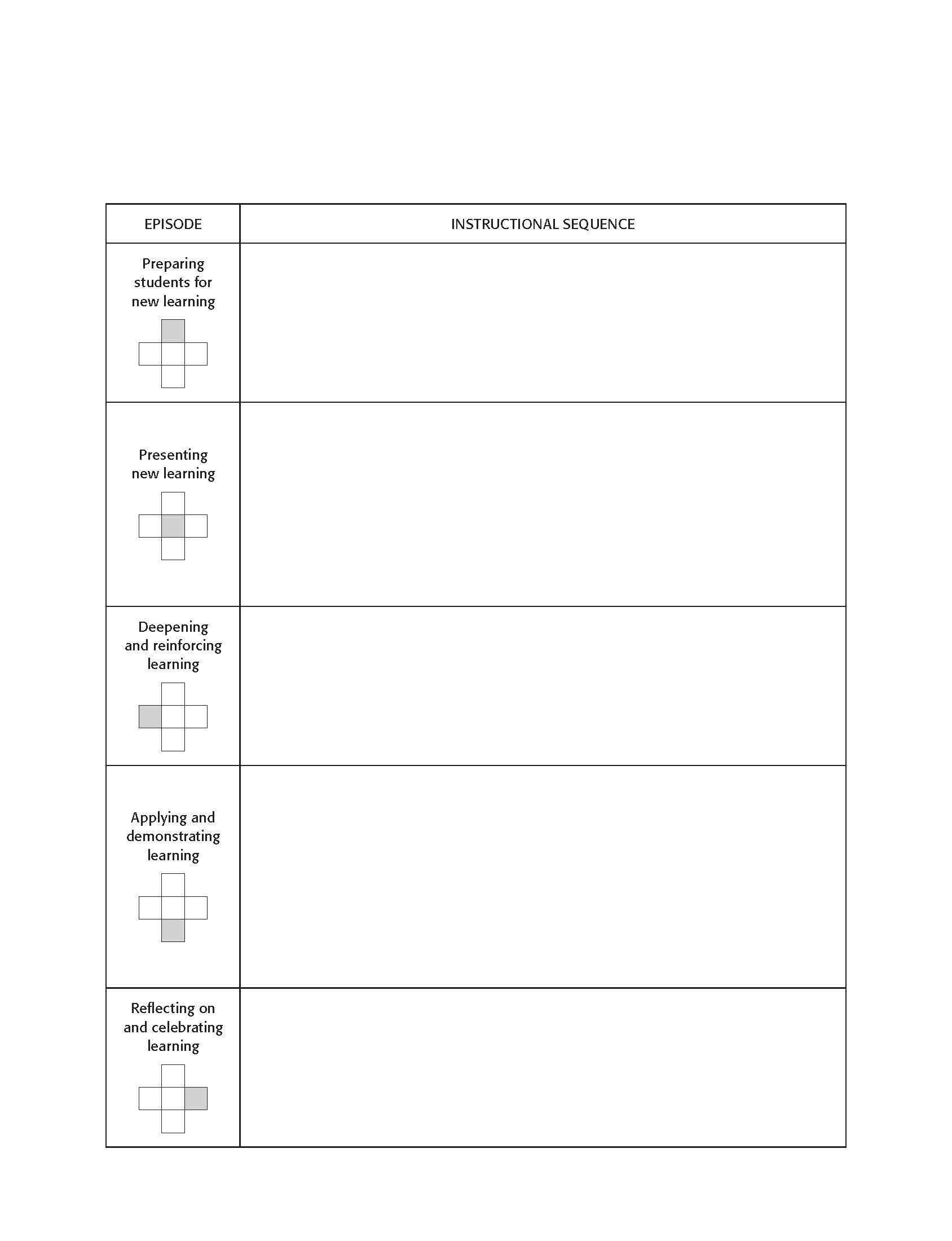 Five Episodes Organizers
Use this simple organizer to plot out your lessons and units through each of the Five Episodes.