CASE STUDIES
The Thoughtful Classroom Works!
A Newly Established School Achieves High Levels of Success with a "Four Cornerstones" Approach
Perhaps most impressive of all is how significantly test scores have risen since Cherokee Bluff Middle School was founded. Test scores even went up during the height of the pandemic—bucking the national trend.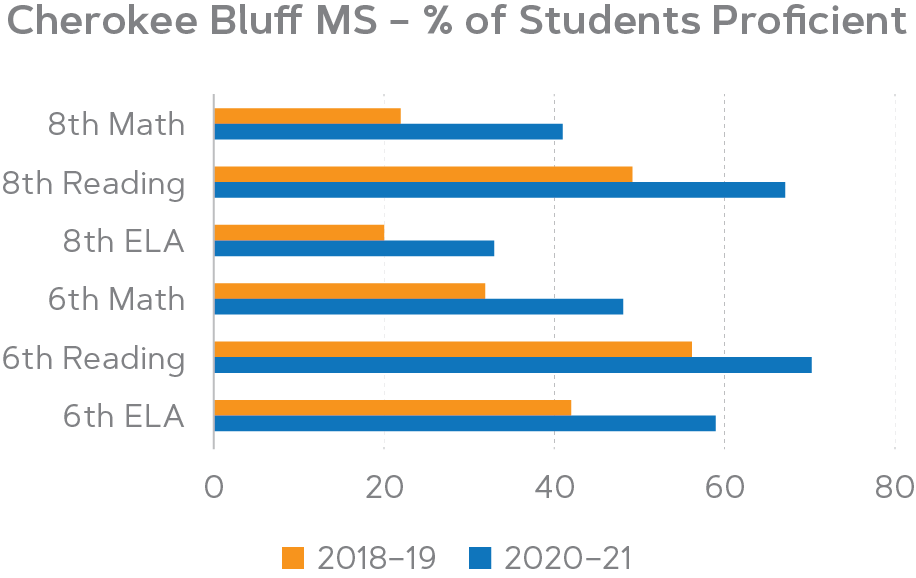 A Culture of Success in a California Farming Community
Arvin Union School District serves a farming community in rural California. 67 percent of Arvin's students are English learners, and over 93 percent qualify for free or reduced lunch. Using a Thoughtful Classroom learning-cycle approach of training and coaching, Arvin has been able to make significant gains.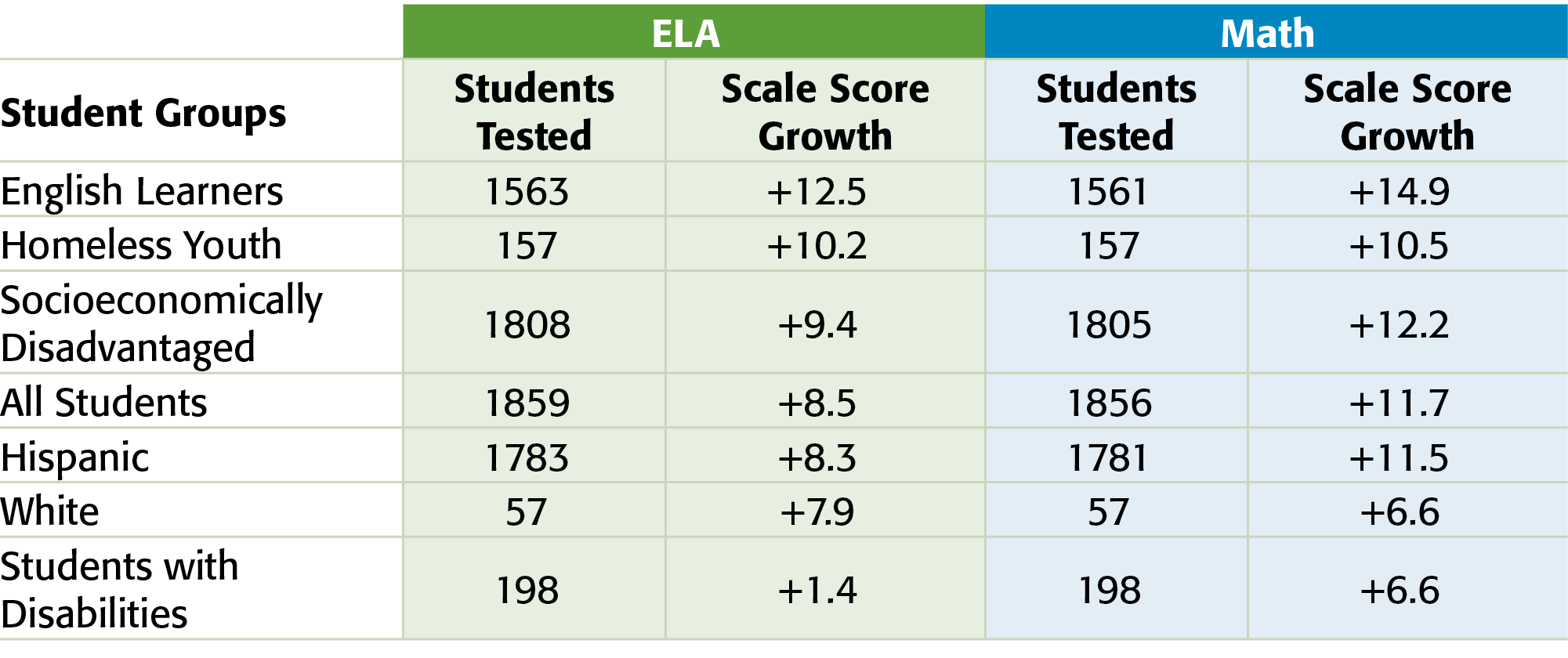 The Highest Increase in Graduation in New York
According to Kathy Southwell, Director of Curriculum, Learning, & Assessment, "Thoughtful Classroom tools give our teachers more strategies to engage students and increase their critical thinking—factors that we believe have played an important role in our increased graduation rates."

A Ten-District Case Study in Kentucky
In one of the largest implementations of the Thoughtful Classroom, Green River Regional Educational Cooperative  (GRREC) chose the Thoughtful Classroom as the primary professional development initiative for ten districts with over 2,000 teachers. During this three-year partnership, all ten districts saw gains on the state accountability index, with nine of the ten exceeding the state average. Two districts more than doubled the state average. Gene Wilhoit, Kentucky's Commissioner of Education at the time of the initiative, stated, "Dr. Silver and the Thoughtful Classroom team have done a masterful job in guiding Kentucky educators to tie academic standards to the key elements of an effective classroom."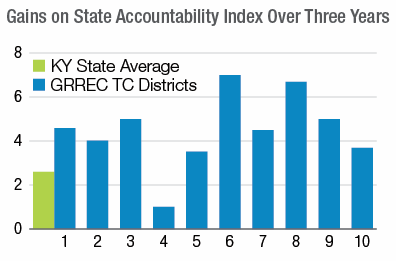 Thoughtful Classroom Professional Learning Portfolios: A Model for Strategic Planning and Strategic Instruction
Linda Lippitt, Ph.D
Research Consultant
This research report outlines the progress of teachers and administrators working together in Hardin County, Kentucky to establish effective Professional Learning Communities and improve strategic instruction at the elementary school level…
Click to read the case study.
The Thoughtful Classroom Partner Profile: Early Success in the South Bronx
At a time when many urban schools have become obsessed with short-term gains on tests, CACPCS has embraced a whole-child approach to education. In the school's recent work with Silver Strong & Associates, the staff has been working to select and refine tools that enhance the social and emotional well-being of its students.
Click to read the case study.
How does a good district become an even better district?
Niagara-Wheatfield School District – New York
How did an eighth grade math team almost double the number of students who achieved at the highest levels on state math tests?
Harrison Public Schools – New York
How did a district that contains over 95% of their county's low income housing receive the US Department of Education's Model Professional Development Award?
Geneva City School District – New York
How did one district raise its course pass rates by double digit margins for its most at-risk students?
Liverpool Central School District – New York
How did one of the lowest performing districts become the highest performing district in their state in only two years?
School Administrative District #37 – Maine
How did a rural district improve test scores by 13% district-wide?
McCreary County Schools – Kentucky