The Power of Learning Cycles
The ideal way to foster and sustain improvement is through a learning cycle approach. Learning cycles break professional development up into manageable segments and provide teachers and school leaders with the support and coaching needed to translate learning into effective practice.
Thus, Thoughtful Classroom partnerships are built around learning cycles. Each learning cycle focuses on developing specific capacities in classrooms, schools, and across the district. Each cycle includes foundation training for the entire staff, advanced leadership training for school and district leaders, and capacity-building coaching in which Thoughtful Classroom coaches work directly and intensively with teachers and Building Leadership Teams.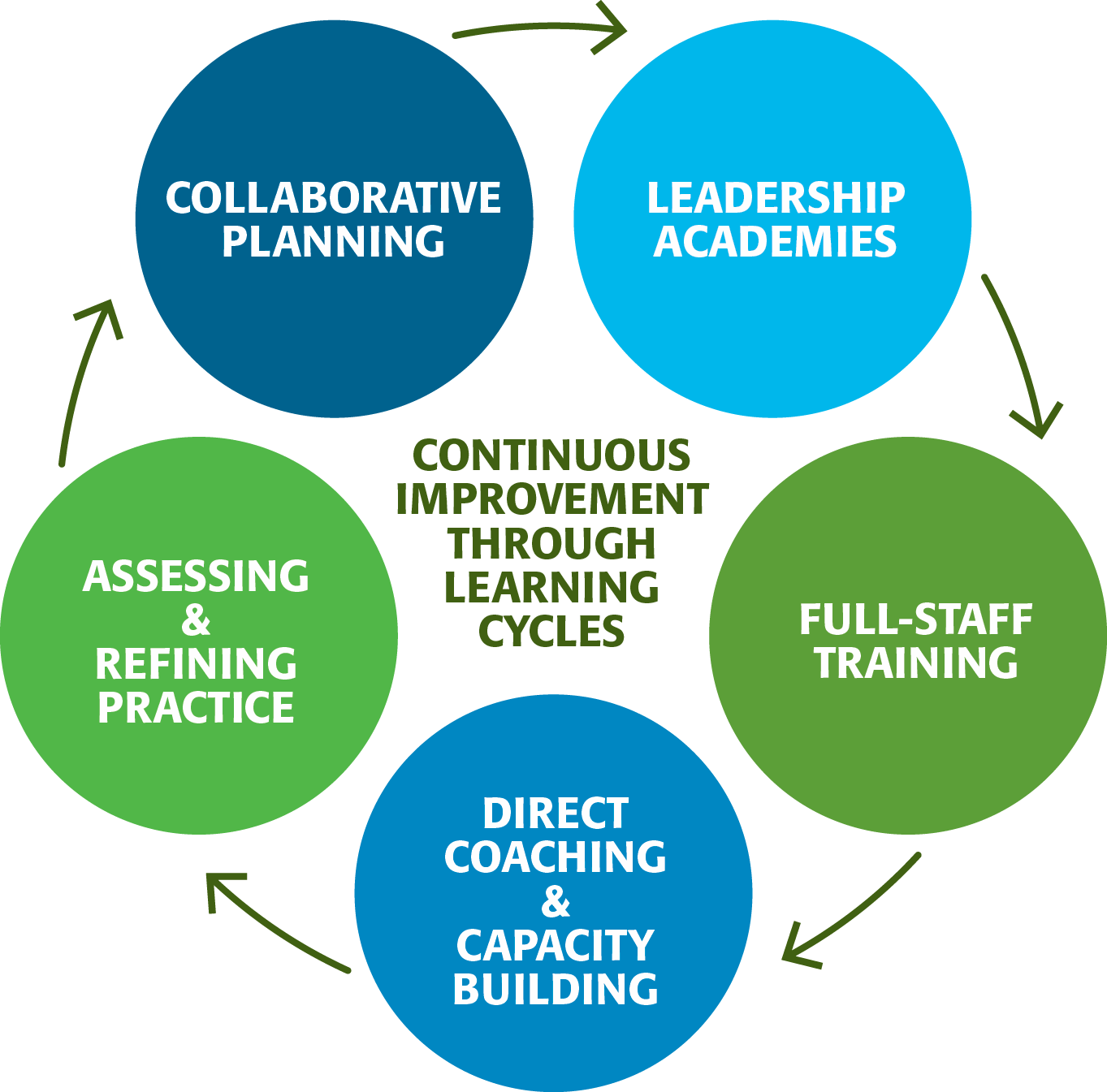 The Thoughtful Classroom has given our staff a common language for building lessons and units that truly engage students—and instructional tools that make it easier for teachers to see what students need and modify instruction accordingly. By coaching our staff in how to use instructional-leadership tools, the Thoughtful Classroom team has helped our school leaders make the transition from the process of evaluating teachers to using the process to help teachers grow.
—Georgia Rhett
Assistant Superintendent, Arvin Union School District, Arvin, CA
NEXT SECTION
The Thoughtful Classroom Works