The Instructional Designer's Toolbox
A new online learning suite that helps teachers
Create more engaging lessons and units
Transform standards into student-friendly learning targets
Integrate instruction and assessment into a cohesive design
Solve the most common challenges in learning design using classroom-tested tools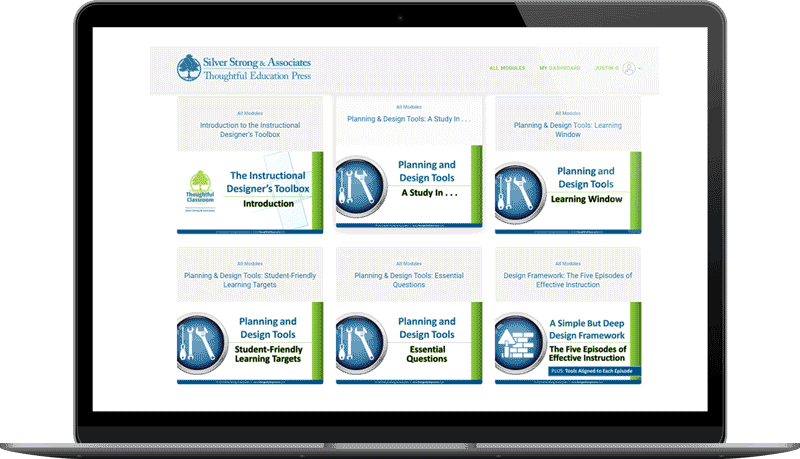 INTRODUCING THE INSTRUCTIONAL DESIGNER'S TOOLBOX
A Powerful New Resource from Today's Leading Expert on Instruction
Make the commitment to high-quality instruction in every classroom with the Thoughtful Classroom's new online learning suite: The Instructional Designer's Toolbox.
This practical learning suite is led by Dr. Harvey Silver, today's leading expert on instruction. With the The Instructional Designer's Toolbox, every teacher will have on-demand access to three kinds of tools for building high-quality learning designs:
Planning Tools
Tools for unpacking standards, clarifying learning targets, and thinking through a powerful learning sequence
Instructional Tools
Tools from the award-winning Tools for Today's Educators series, designed to make instruction more engaging and student learning deeper
Assessment Tools
Tools that help teachers enhance the power of pre-assessment, formative assessment, and summative assessment in their units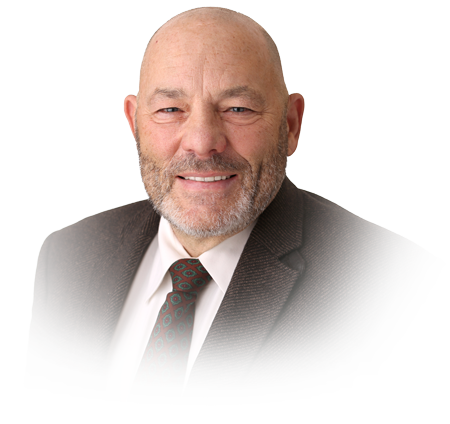 "The best lessons and units are the ones that are designed by teachers for their students. With The Instructional Designer's Toolbox, every teacher will have the tools to make this goal a reality."
What's Inside the Instructional Designer's Toolbox?
An Interactive Overview
This online suite is divided into three main sections. Each section contains a set of interactive learning modules. Click on each module below to learn more about the "tools" in the toolbox.
A Study In…
A simple technique for framing instruction around core concepts that focus student learning, provoke student thinking, and promote deep exploration of important ideas.
Learning Window
A user-friendly and highly effective way to unpack standards and convert them into meaningful learning goals.
Student-Friendly Learning Targets
A tool that helps teachers make learning targets clearer and more easily understood—and that helps students internalize the targets and use them to guide their learning.
Essential Questions
A design tool, based on the pioneering work of Grant Wiggins and Jay McTighe, that helps teachers craft powerful and thought-provoking questions that spur inquiry into unit content.
Instructional Design Tools
The Five Episodes of Effective Instruction
At the heart of the suite is a universal design framework that
Synthesizes the best-known design models.
Incorporates research into how learners build deep understanding.
Simplifies the design process.
Ensures deep learning.
Instructional Tools Aligned to Each Episode
For each episode in the design framework, we provide you with a specially selected set of instructional tools from our award-winning Tools for Today's Educators series. These tools make high-quality design easier to achieve, and they actively engage students in learning unit content.
Using Assessment Tools to Advance Student Learning
This module shows you how to integrate instruction and assessment into a cohesive design that includes pre-assessment, formative assessment, and summative assessment. It also models a wide range of assessment tools from the award-winning Tools for Thoughtful Assessment that you can use in your assessment design.
Pre-Implementation Troubleshooting Guide
Use the resources in this module to review, refine, and troubleshoot your unit before you use it in the classroom.
So Many Ways to Fuel Your Learning
At the Thoughtful Classsroom, we recognize that not everyone learns in the same way. That's why we provide you with a wealth of learning resources to learn new tools and grow your design skills.
Video Tutuorials
Engaging presentations by Harvey Silver that introduce a design tool or concept and show you how to use it
Print Resources
Text versions of the tools to support the video content, taken from our award-winning Tools for Today's Educators series
Classroom Models
Sample lessons and units from real teachers, plus classroom video segments, to help you see high-quality design in action
Planning Guides
Fillable planning forms and design templates to build lessons and units from the ground up—or refine current ones
Self-Assessment Resources
Learning checkpoints to help you assess your understanding and improve classroom application
The Instructional Designer's Toolbox
Simple, Per-School Pricing
Pricing includes all set-up fees, plus full access to the suite for one full year.
Purchase a subscription for the 2022-2023 school year now and receive a FREE TWO-HOUR planning and coaching session for your leadership team!
Offer extended to January 30, 2023.
District and Regional Discounts