Welcome to your customized Thoughtful Classroom portal! This portal contains specially curated content from the Thoughtful Classroom library aligned to the specific instructional and professional development goals of your district.
Lesson Planning & Teacher Reflection Forms
Use these fillable forms to help you plan more successful lessons and reflect on and refine your practice.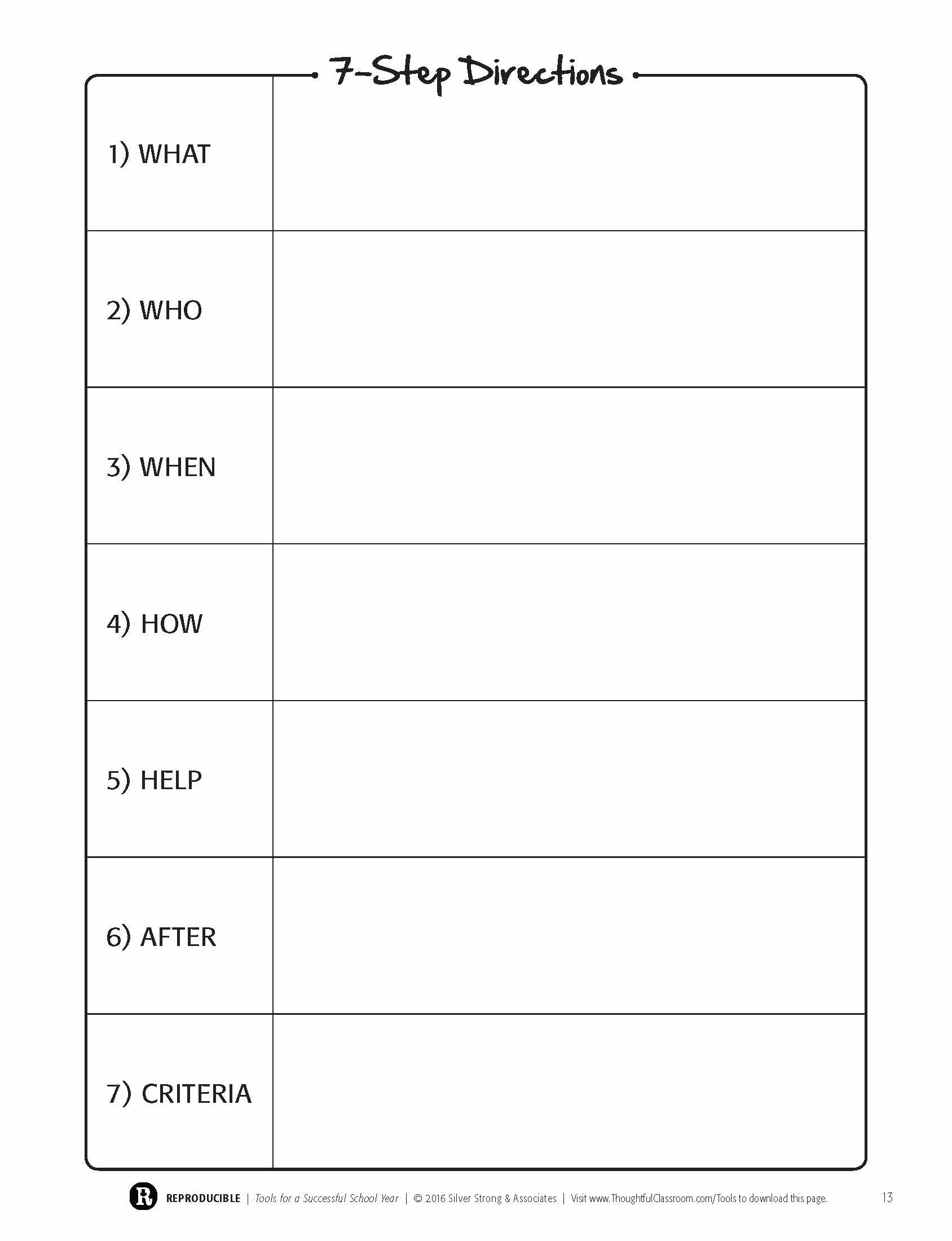 7-Step Directions
Use this form to develop clear, easy-to-follow directions that enable students to work independently.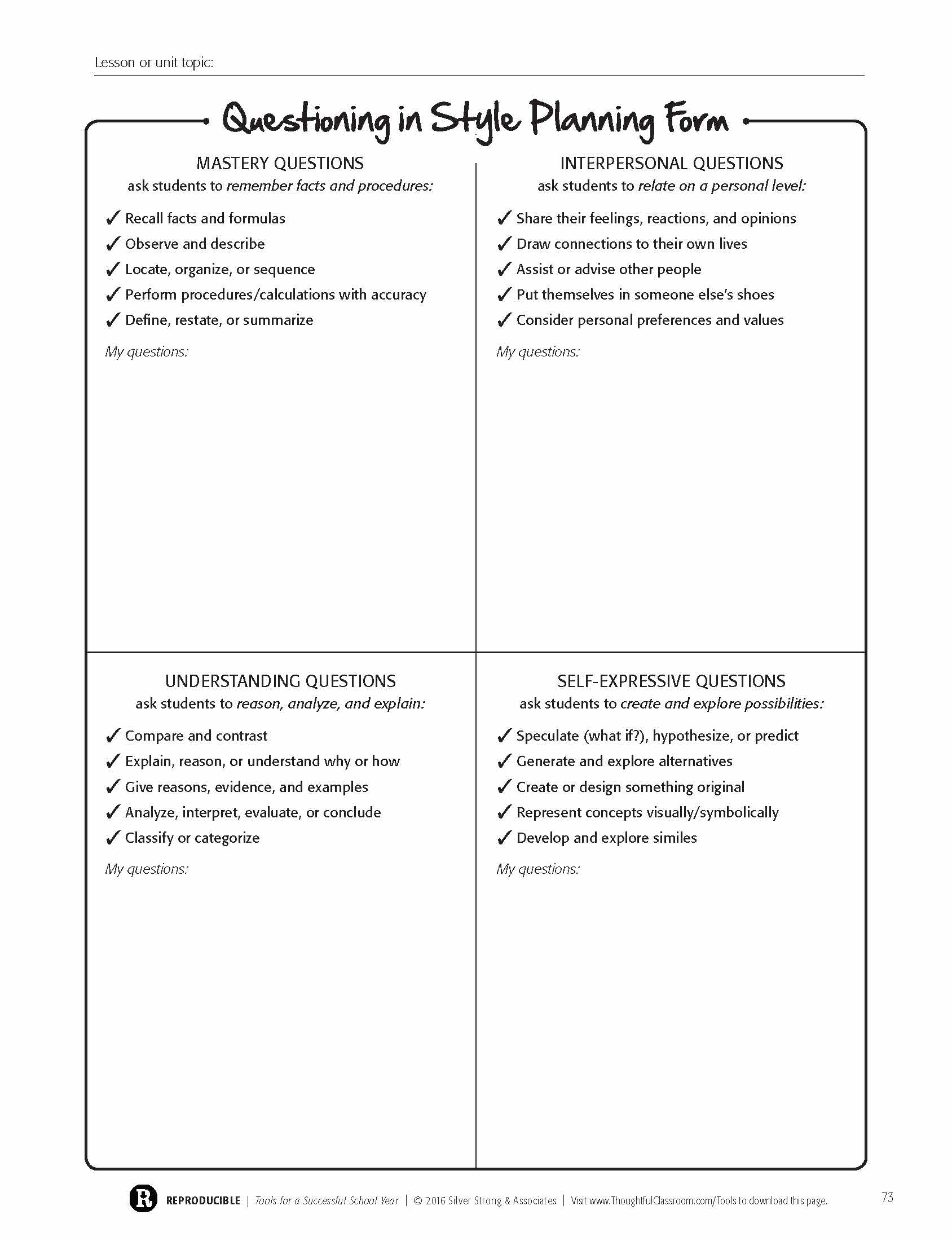 Questioning in Style
Use this planning form to help you develop questions in all four styles for any lesson.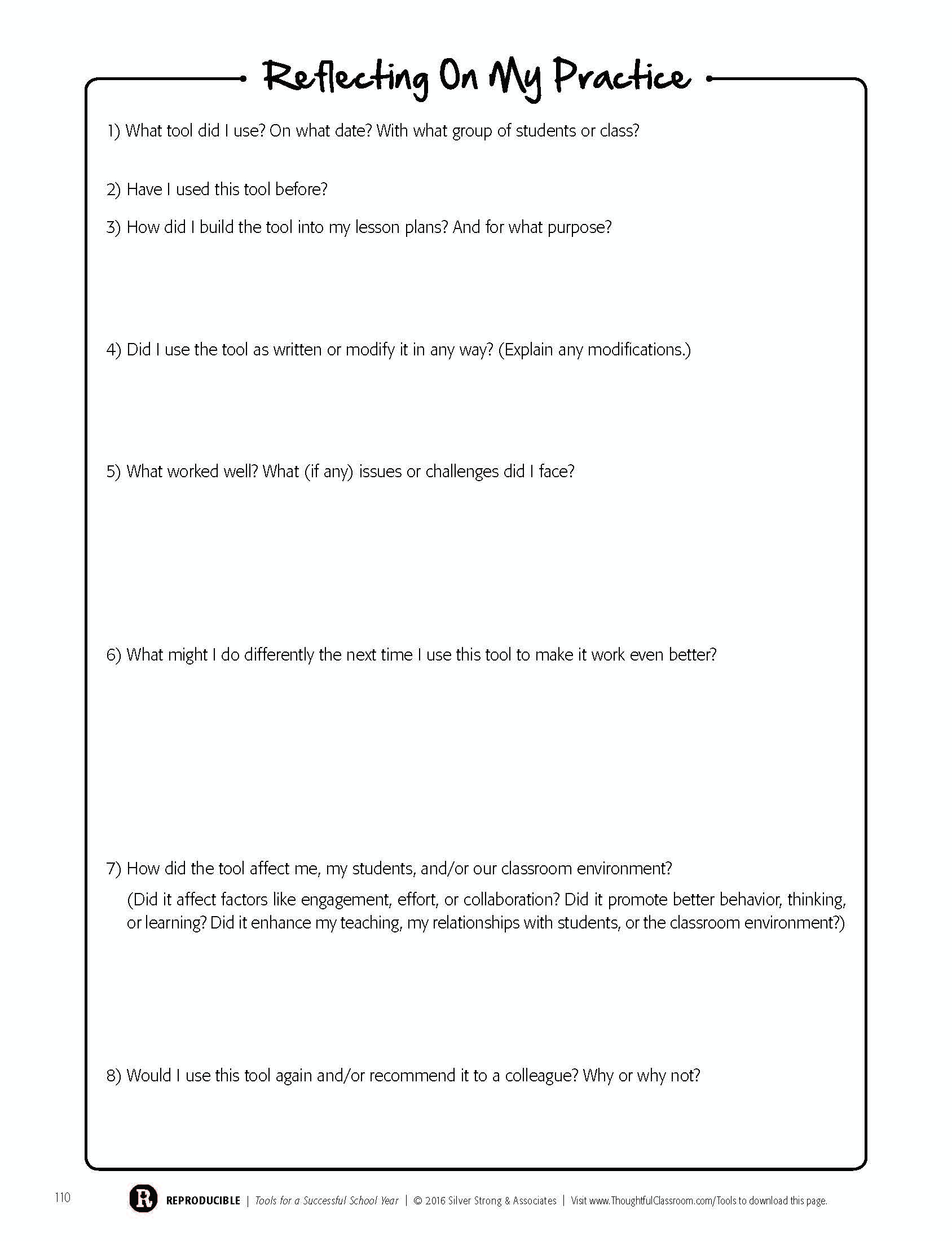 Reflecting on My Practice
Whenever you use a tool, use this form to look back on your practice and establish plans for improvement.
Student Organizers, Worksheets, & Handouts
By distributing these fillable forms to your students, you can gather powerful formative assessment information and empower students to use tools independently to advance their own learning.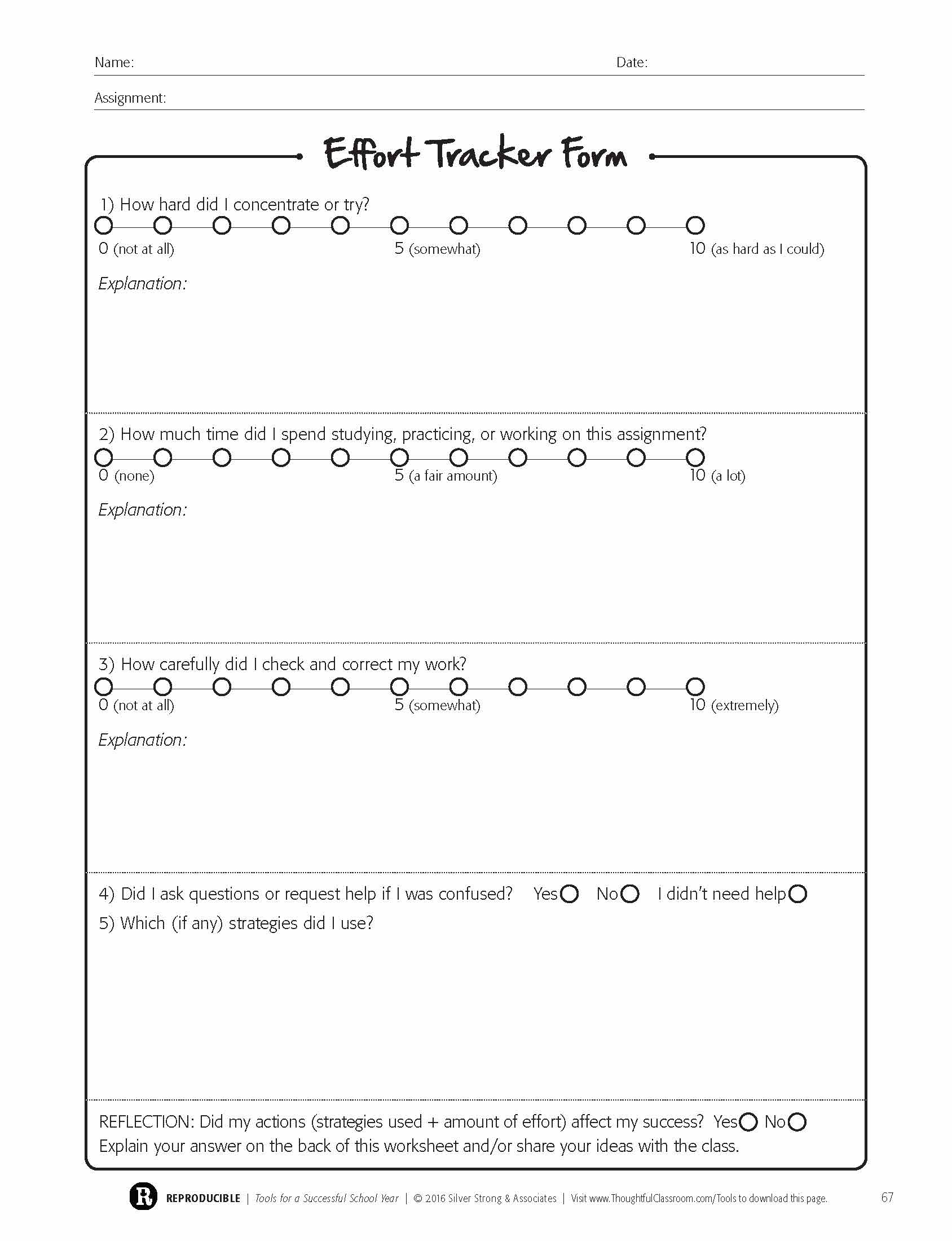 Effort Tracker
A simple way to help students reflect on their work and make the connection between effort and achievement.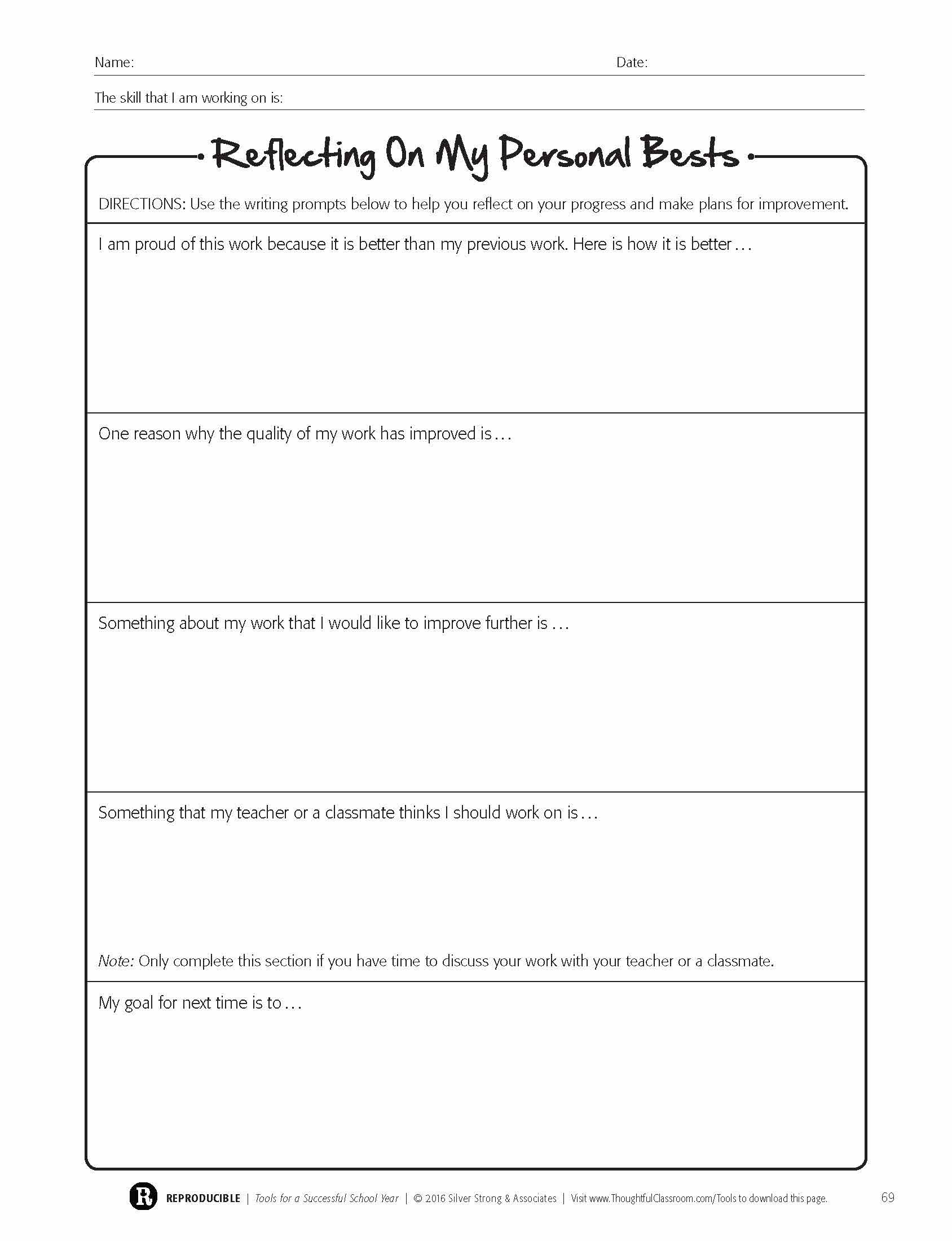 Personal Best
Encourage students to reflect on their progress and improve their performance over time.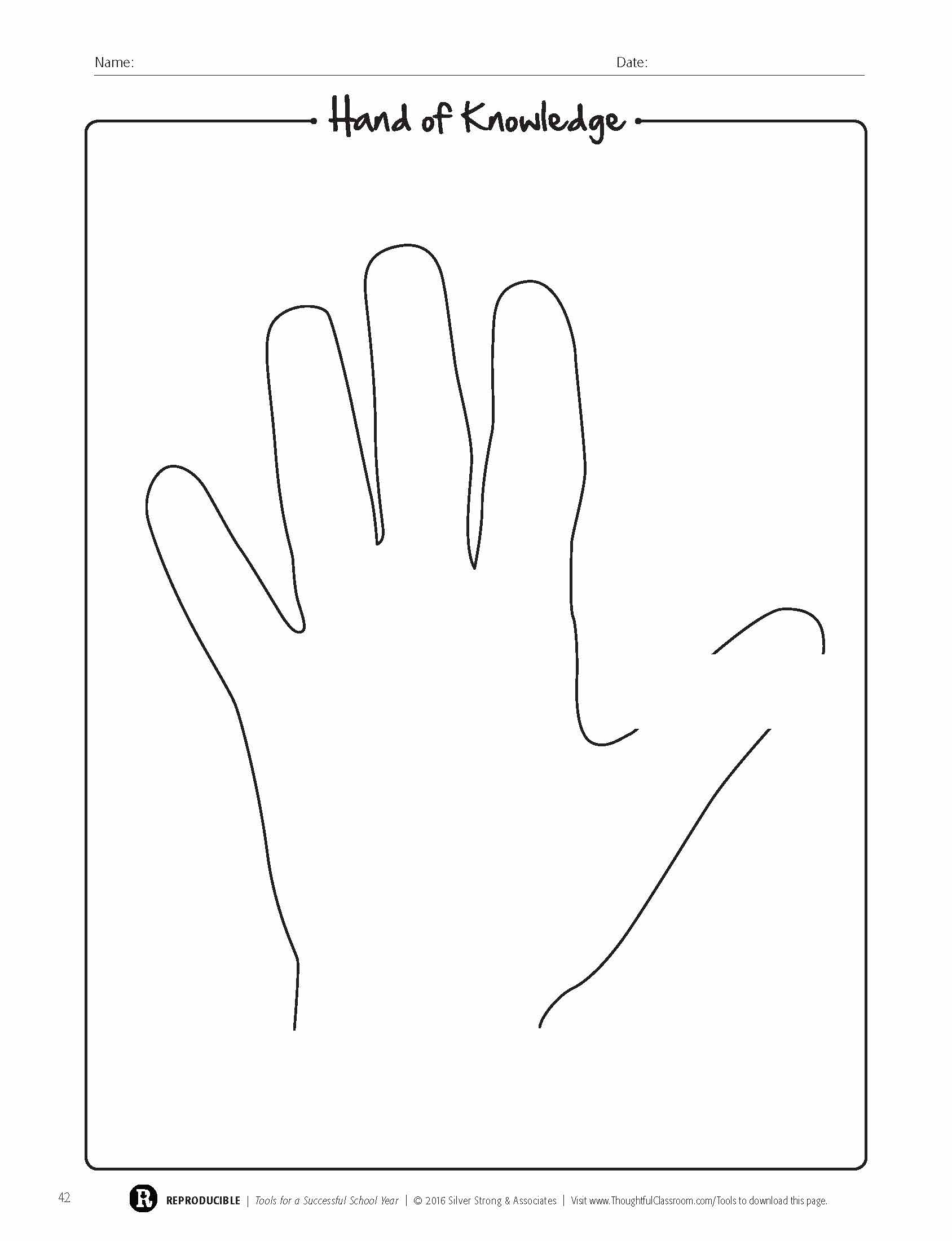 Hand of Knowledge (Getting to Know You)
A simple and student-friendly way to encourage students to share their interests, talents, and learning preferences.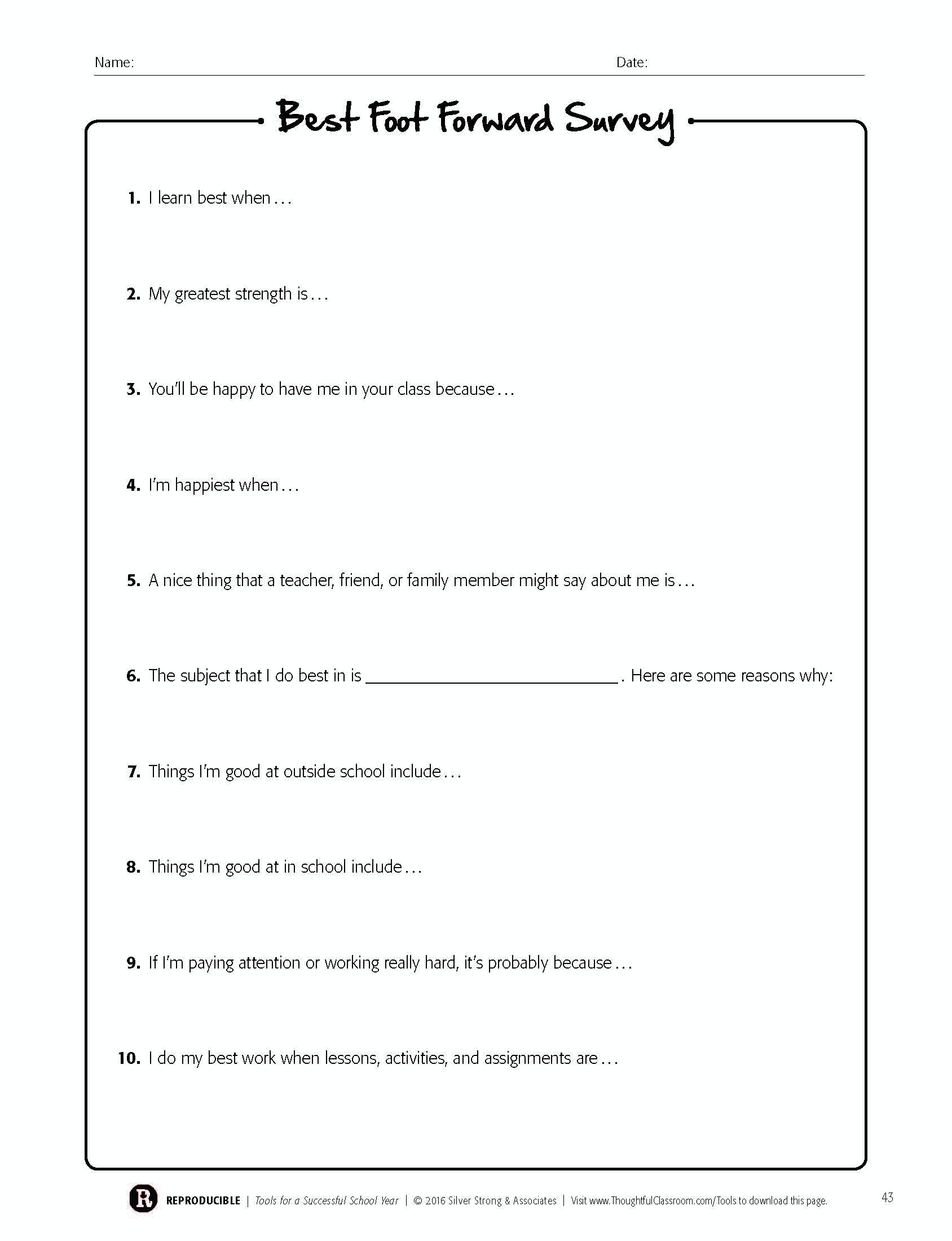 Best Foot Forward Survey (Getting to Know You)
A ten-question survey to help you learn what motivates your students.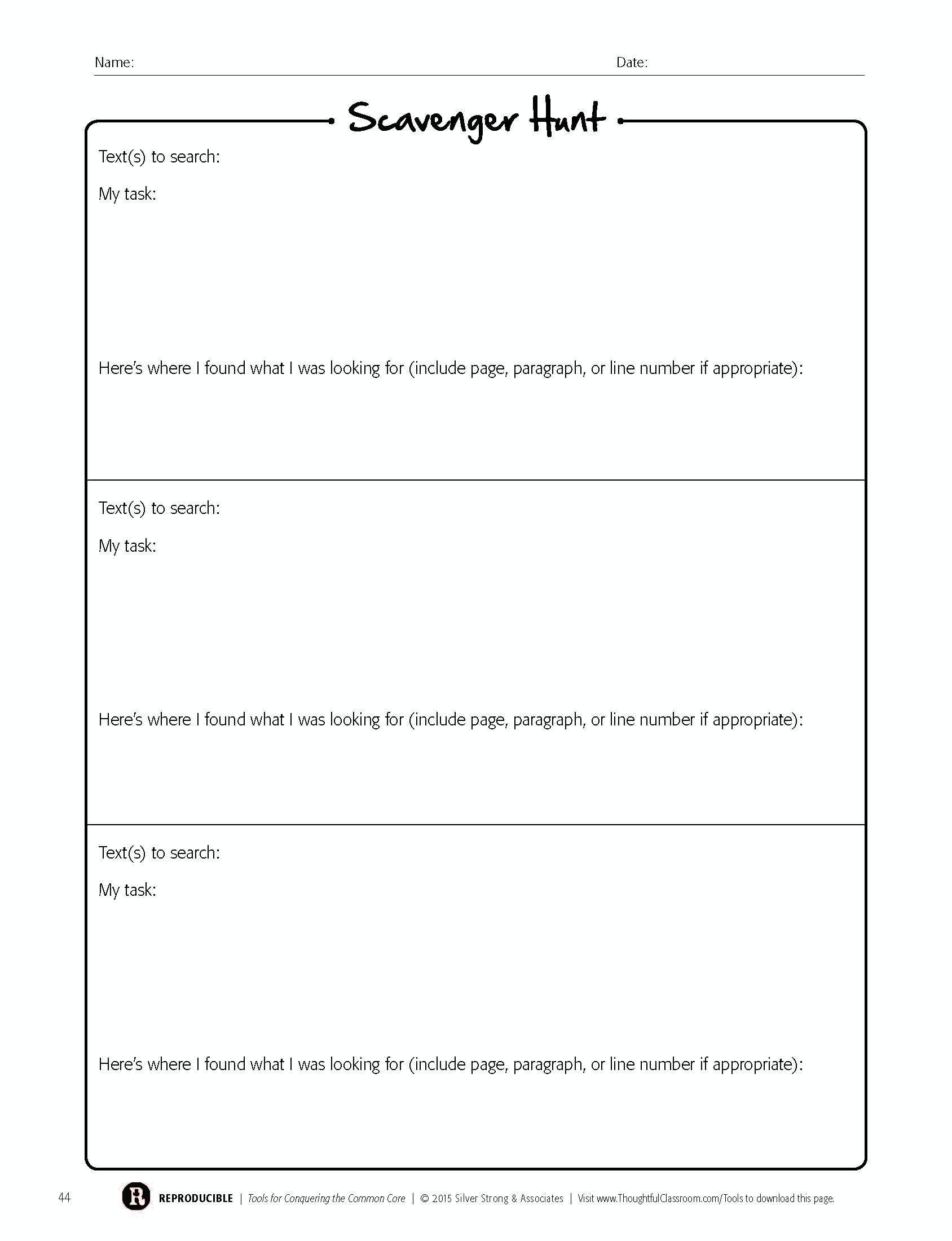 Scavenger Hunt
Make any reading assignment interactive by engaging students in a search (or scavenger hunt) for specific textual information.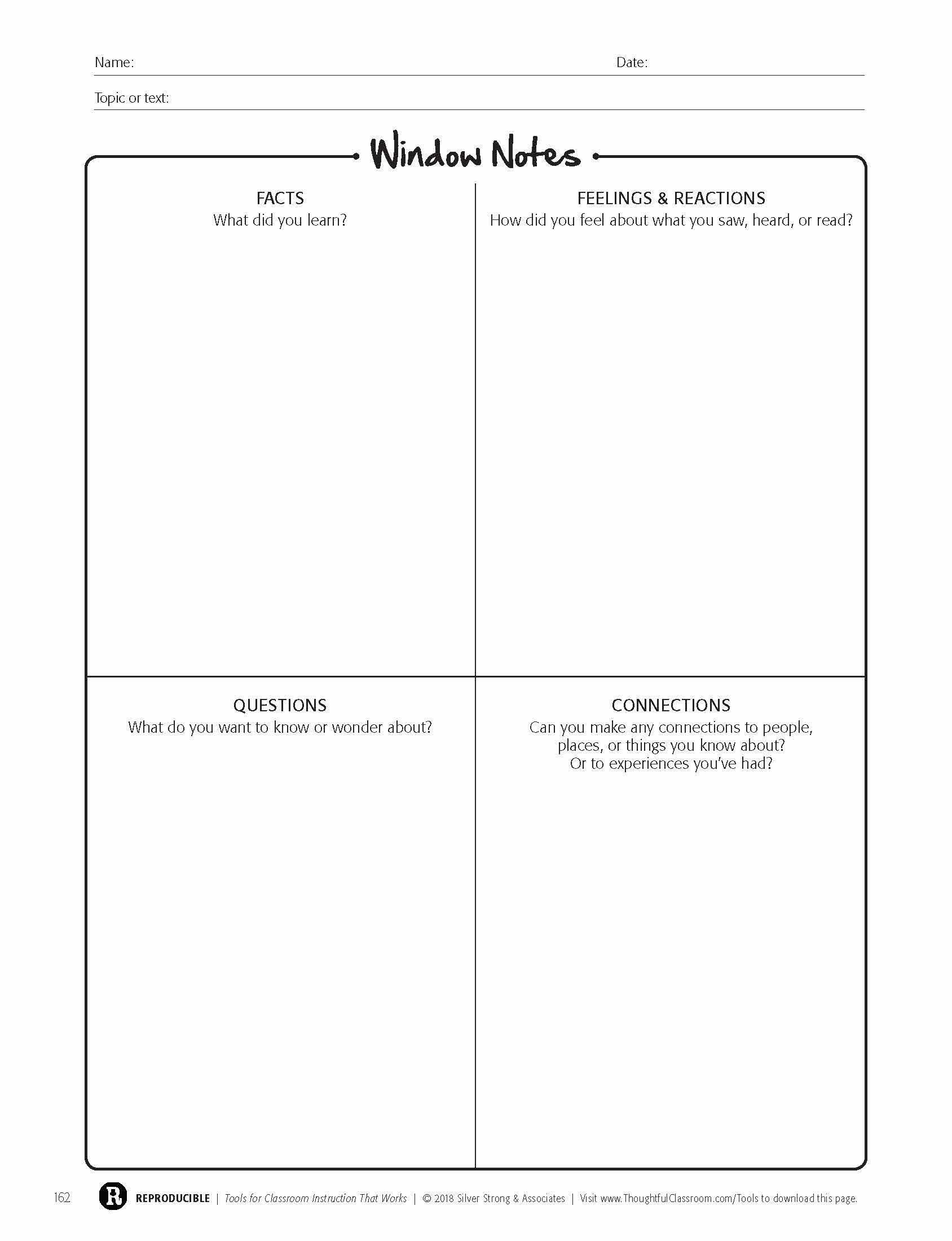 Window Notes
Help students become active note-makers by teaching them to collect questions, ideas, and personal reactions—as well as facts.
Thoughtful Classroom Posters
Whether hanging in your classroom or posted to your online classroom, these posters help students internalize important learning skills and habits. You may also have students print smaller versions of these posters for personal reference at home.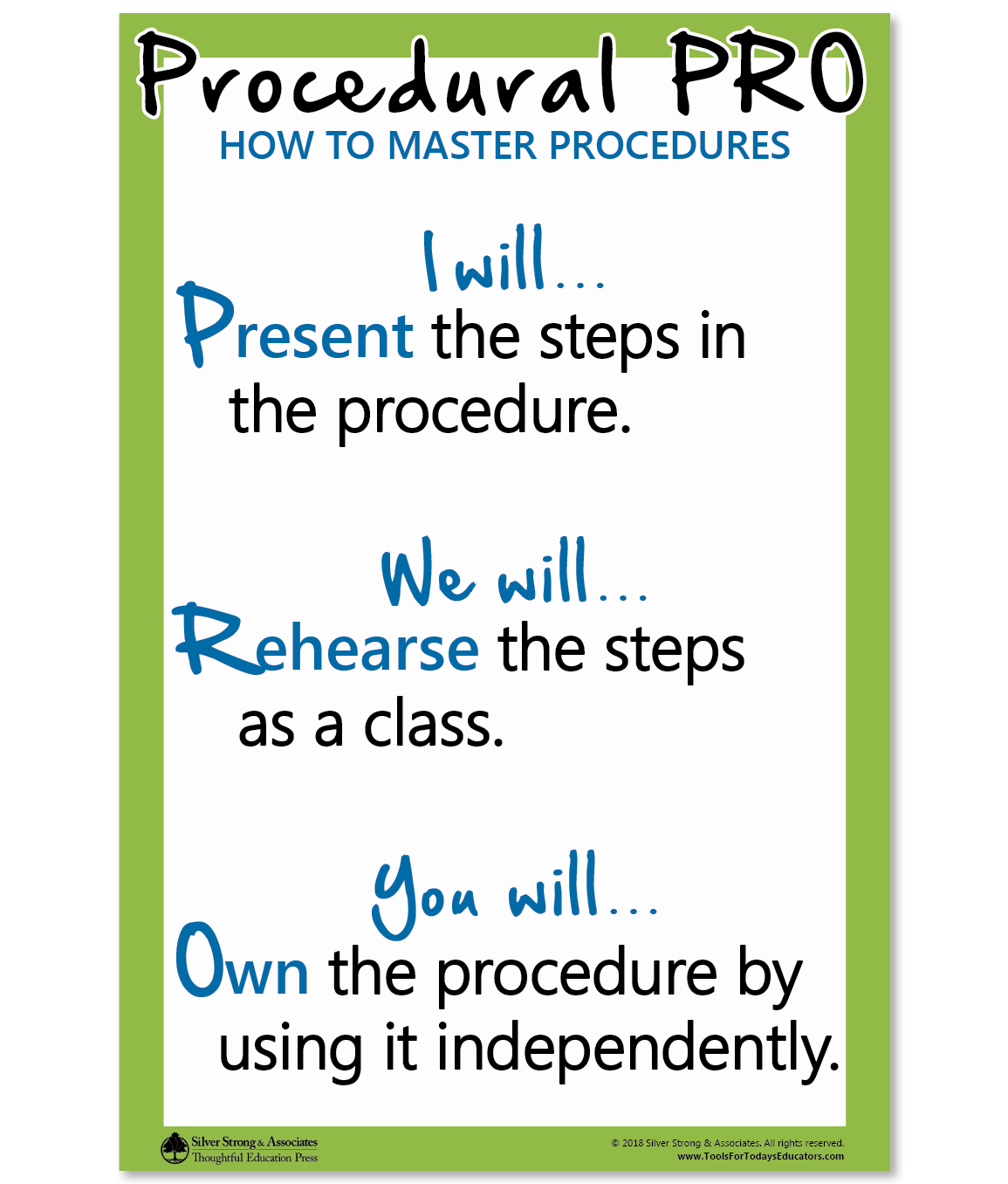 Procedural PRO
A simple, three-phrase process that ensures students understand and can apply important classroom procedures.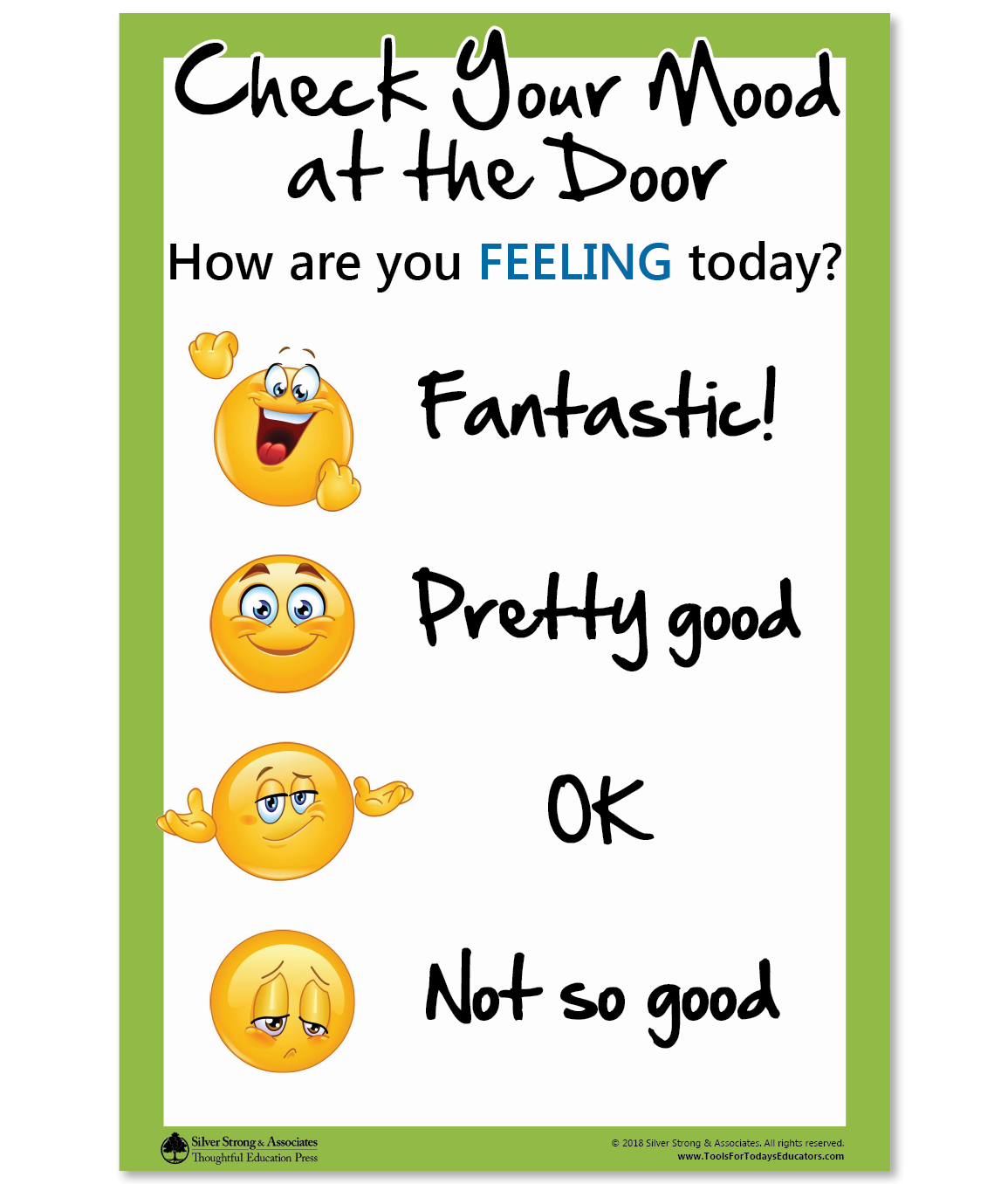 Check Your Mood at the Door
Identify issues that can affect student learning by having students assess their mood as they enter the classroom each day.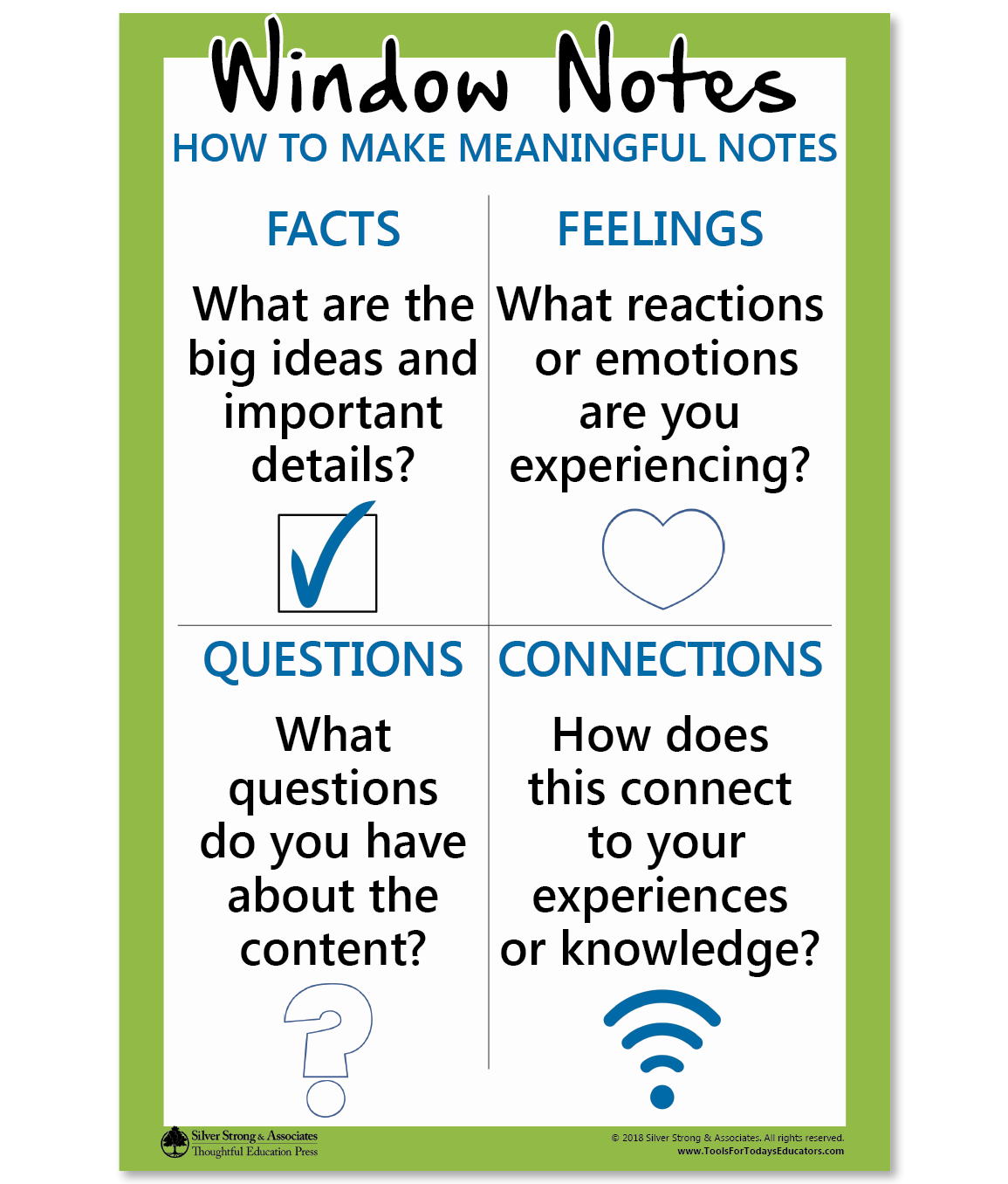 Window Notes
Tap into students' thoughts, feelings, and natural curiosity as you help them become better note makers.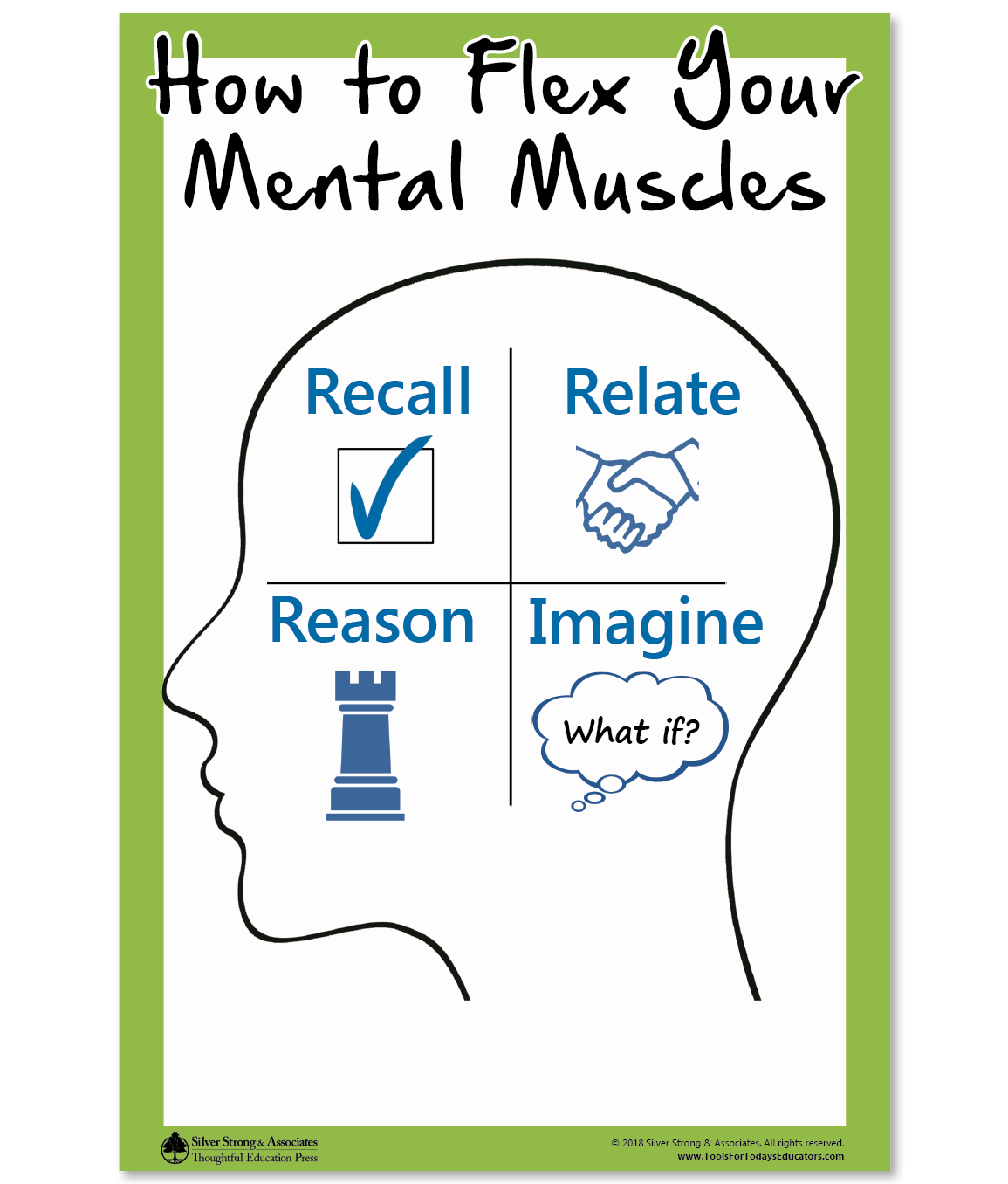 How to Flex Your Mental Muscles
Nurture dynamic thinkers by teaching them how to think in a variety of ways.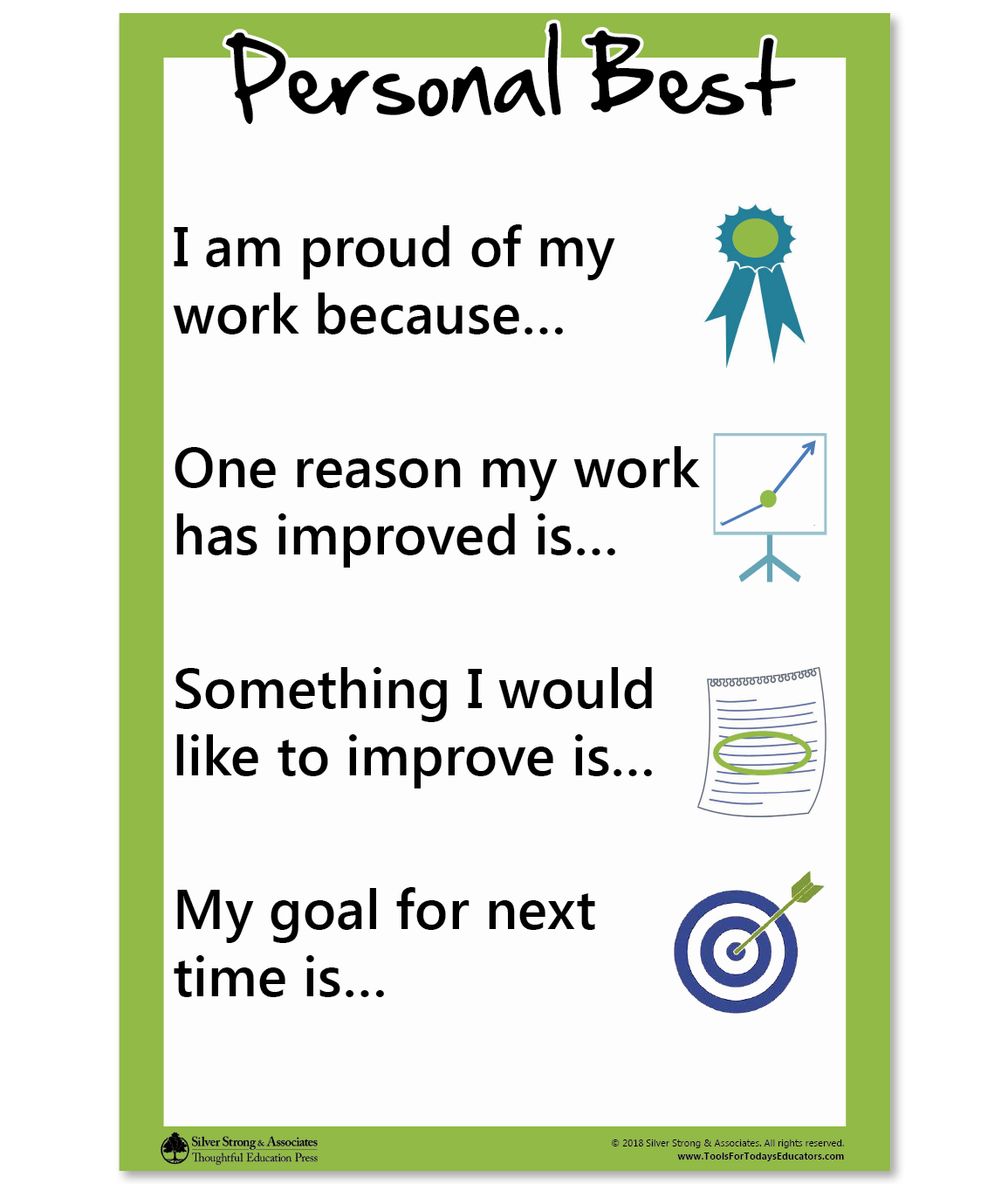 Personal Best
Develop the growth mindset and motivate students by encouraging them to strive for "personal bests."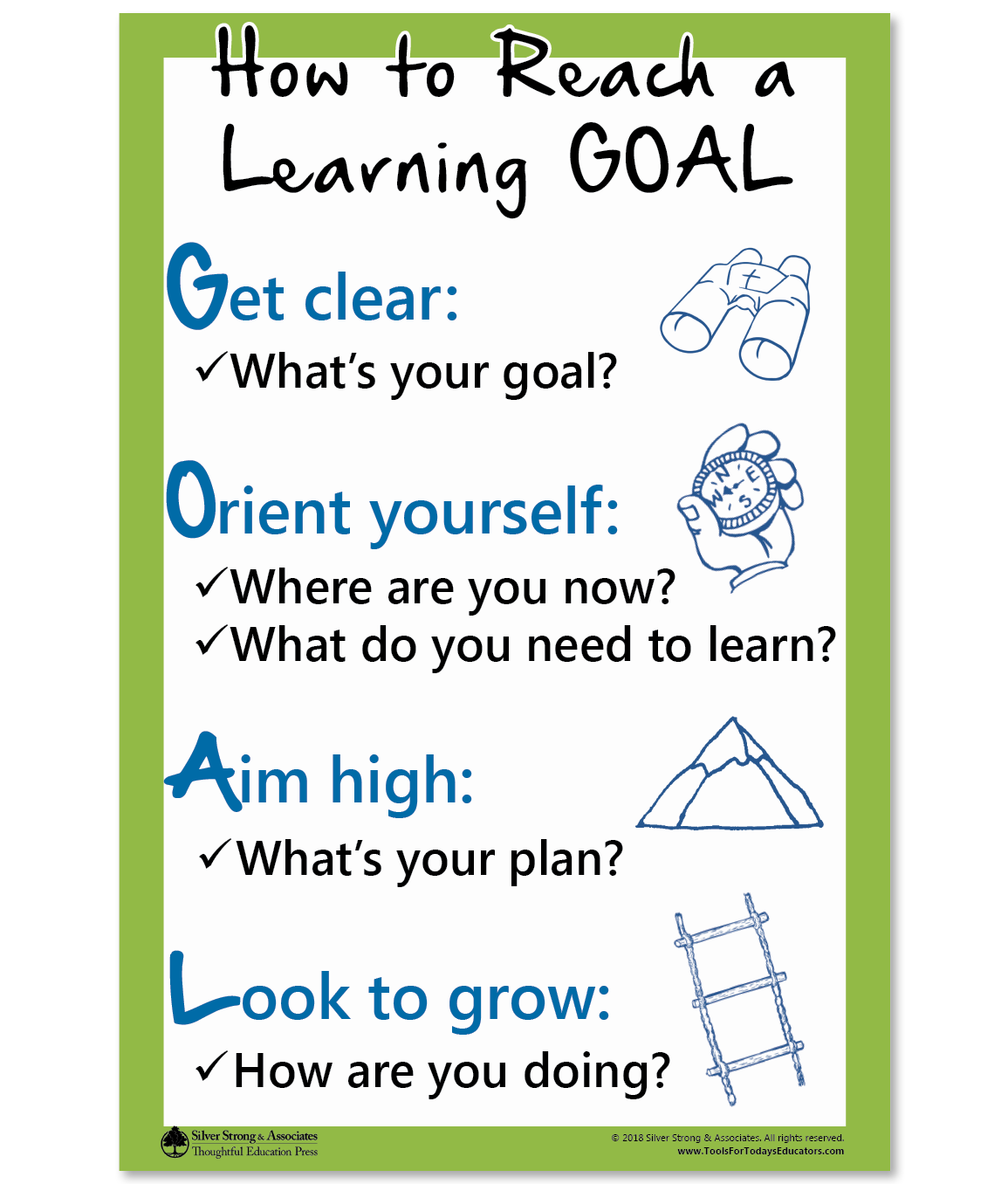 How to Reach a Learning GOAL
Help students become self-directed learners who can set goals, self-assess, and monitor their learning progress.