Teaching for Deeper Learning: A Study in Simplicity, Elegance, & Practicality
|  by Justin Gilbert  |  January 30, 2020  |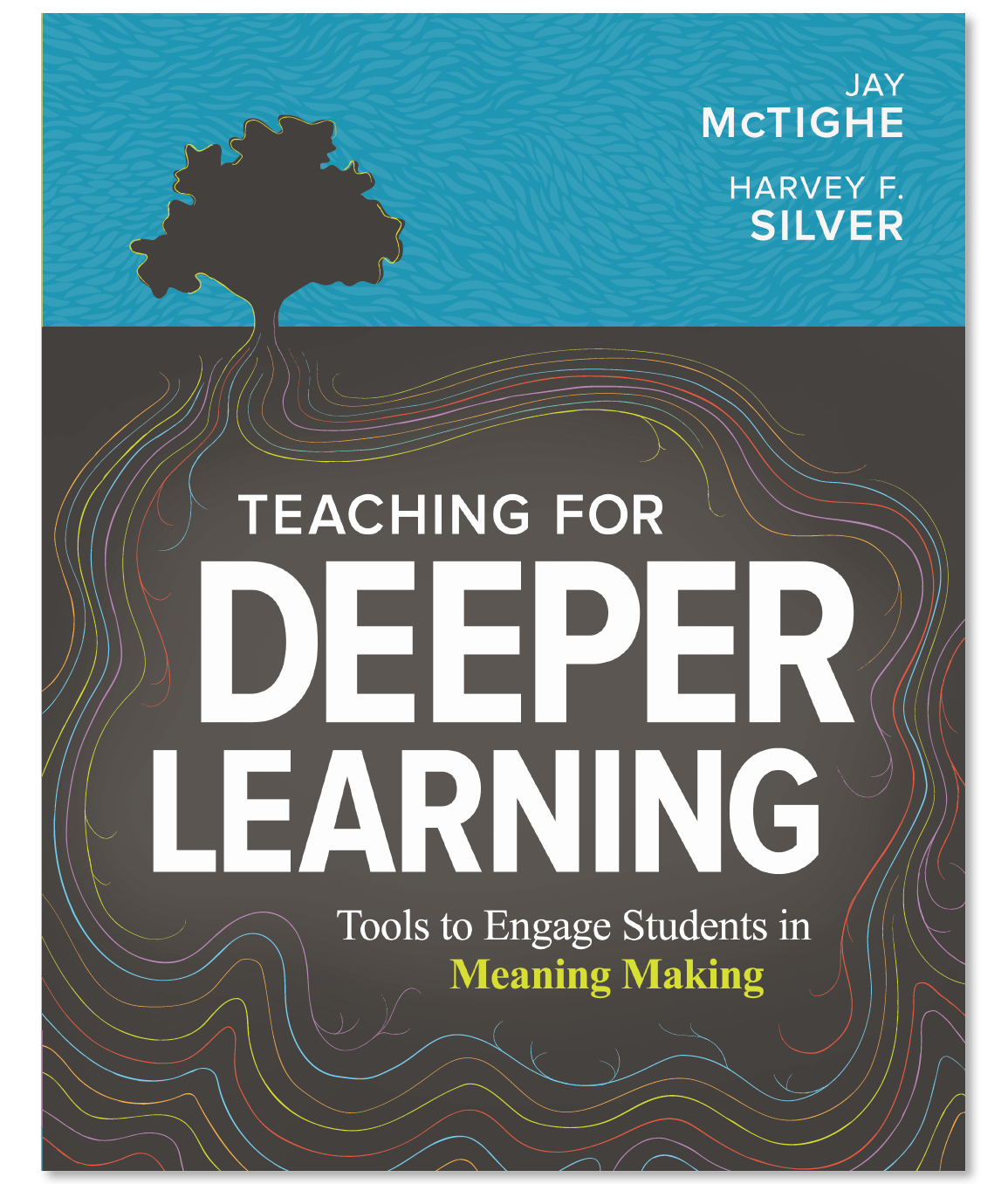 Still on the fence? Consider what these experts and educators are saying…
McTighe (an architect of meaning making in curriculum) and Silver (an architect of meaningful instruction) blend their rich experience to guide teachers (architects of implementation) in creating learning experiences that cast students as meaning makers. The book is a powerful resource for teachers who seek to help their students become thinkers about content rather than merely memorizers of information. To draw on a strategy introduced in the book, Teaching for Deeper Learning is a study in simplicity, elegance, and practicality.
Jay McTighe and Harvey Silver bring together their wealth of knowledge and ideas around powerful thinking skills, essential questions, and concept-based curriculum to help teachers effect deep learning and transfer. They had the insight to see how using seven major thinking skills to facilitate greater knowledge acquisition could become the springboard to the crafting of 'big ideas'—the transferable, conceptual understandings that reflect deep learning. This easy-to-read book flows from chapter to chapter with practical tools, ideas, and examples to guide the teacher in facilitating meaning making.
 Education offers a plethora of individual innovations, but when curriculum and instruction leaders can combine the power of the best ideas to create not only a higher-order end but also a clear means to that end, then they have truly made a significant contribution to the field. This book is one of those contributions.
This is the book you'll want to extend your instructional skills and expand your backpack of strategies to support how the brain learns best. By engaging thinking skills to help students actively process information, teachers leverage the brain's executive functions to deepen student understanding and achieve learning that lasts. 
I have room for only five reference books on my desk, and Teaching for Deeper Learning just took over the top spot.
Because all the knowledge in the world is on the phone in nearly every student's pocket, a person's ability to thrive in the modern world is based on their ability to analyze the veracity of information, make sense of its context and perspective, draw conclusions, take responsible action (often in concert with others), assess the impact of that action, and reassess based on new information. Teaching for Deeper Learning gives teachers the tools to equip students with these critical capacities.