How to Accelerate the Learning of New Teachers
|  by Harvey F. Silver and Matthew J. Perini  |  August 8, 2022  |  
"Clearly, the need to prepare a new generation of teachers is critical—especially since many who will be entering the profession this year may have received less training than the previous generation of teachers."
To understand the challenges we face, just scan the headlines, which in state after state, sound like this:
Schools Lament Teacher Shortages for New School Year
State DOE Easing Certification Process, Increasing Incentives for New Teachers
As an educator, you probably don't need to read the headlines to know that many experienced teachers are leaving the profession and that recruiting and hiring new teachers has become more difficult than ever. Clearly, the need to prepare a new generation of teachers is critical—especially since many who will be entering the profession this year may have received less training than the previous generation of teachers. How can we prepare these new teachers for success? How will they acquire the basic tools of the trade?
To help answer these questions, we look to Bryan Goodwin, a leading education researcher and President of McREL International, one of the foremost education research organizations in the world. Among Goodwin's research interests is another, but highly related question: How do teachers move from novice to expert? In examining how experts in all fields get better at their craft, Goodwin highlights the importance of "mirroring," or consciously mimicking what experts do. For example, athletes analyze and copy the moves and techniques of top performers; artists replicate, in detail, the work of the masters; and so on. Mirroring shortens the learning curve because, as Goodwin (2018) puts it, "Instead of spending countless hours casting about to figure out how to do something well, we learn from others' hard-earned experience and insights" (ix).
We are especially proud that Goodwin is a strong proponent of our Thoughtful Classroom tools, which are informed by the insights and experiences of thousands of teachers, as an ideal way to accelerate teachers' learning. In fact, when Goodwin and McREL were looking for new ways to help teachers apply McREL's world-renowned Classroom Instruction that Works research framework, they partnered with us to develop classroom-ready tools for putting their research to work—resulting in Tools for Classroom Instruction That Works. According to Goodwin (2018), working to adopt classroom-proven techniques like our tools "may be the single best way to grow professionally" (x).
As you can probably gather, we are tools people. We have been working with teachers to develop and refine tools for over 45 years. And there is one specific collection of tools that is particularly well suited to helping new teachers build positive classroom cultures that support high levels of learning: Tools for a Successful School Year (Silver, Perini, & Boutz, 2016). Tools for a Successful School Year contains over 20 classroom-ready tools designed to help teachers address some of the most important "Hows" needed to build a highly effective classroom:
How do I establish clear rules and effective procedures?
How do I create a positive classroom environment?
How do I increase student engagement and motivation?
How do I help students stay on task?
How do I get the most out of classroom questioning?
How do I unleash the power of cooperative learning?
How do I develop students' vocabulary?
How do I increase students' effort and nurture a growth mindset?
To further accelerate the learning curve of teachers, we have been working to develop new ways beyond the print medium to help teachers put tools to work in their classrooms as quickly as possible. As a result, we are proud to offer a new line of multimedia online learning suites, which include video tutorials of our tools. We call these video tutorials "Tools in Twelve" because they provide teachers with the knowledge, steps, and expert-teacher tips they need to use a tool effectively—in approximately twelve minutes. All of the tools in Tools for a Successful School Year are now available as "Tools in Twelve" in our new online learning suite, The Four Cornerstones of Effective Classrooms. In addition to video tutorials, teachers also receive on-demand access to a wealth of planning guides, reflection forms, and classroom resources that make it easier than ever to bring new tools into the classroom.
The challenges that schools and their new teachers face are real, but we have a far better chance of overcoming them quickly if we can equip our new teachers with proven techniques that are easy to integrate into the classroom. Taking this idea to heart, a number of the schools we work with have chosen to use The Four Cornerstones of Effective Classrooms online suite and its tools as the basis for their New Teacher Academies. Working with a coach, new teachers identify common challenges, establish priorities, identify the tools they will focus on, learn and plan collaboratively, and commit to reflecting regularly on the results. We can't think of a better way to focus new teachers' learning on what matters most for classroom success and accelerate professional growth.
Harvey F. Silver is the co-founder and President of Silver Strong & Associates and Thoughtful Education Press. To contact Harvey email him at TrHarvey@thoughtfulclassroom.com.
Matthew J. Perini is the Senior Director of Content Development for Silver Strong & Associates and Thoughtful Education Press. To contact Matthew, email him at mperini@thoughtfulclassroom.com.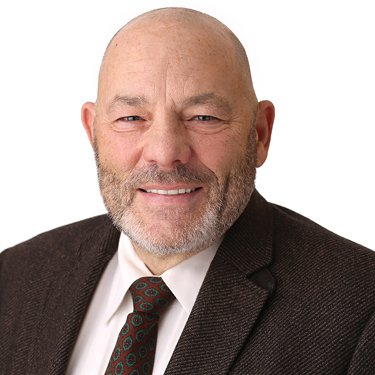 Dr. Harvey F. Silver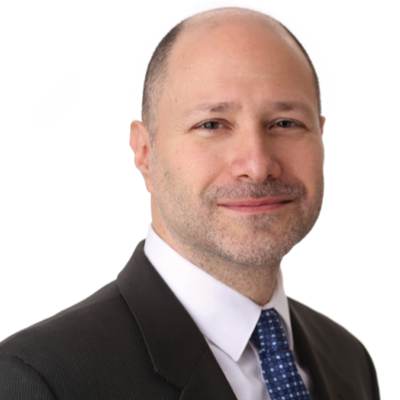 Matthew J. Perini

All team members (up to 15 teachers) receive:
Special Introductory Price
For more information or to set up a demo
References
Goodwin, B. (2018). Foreword. In Silver, H. F., Abla, C., Boutz, A. L., & Perini, M. J., Tools for classroom instruction that works: Ready-to-use techniques for increasing student achievement (pp. ix–x). Franklin Lakes, NJ: Silver Strong & Associates.
Silver, H. F., Perini, M. J., & Boutz, A. L. (2016). Tools for a successful school year (starting on day one): Classroom-ready techniques for building the Four Cornerstones of an effective classroom. Franklin Lakes, NJ: Silver Strong & Associates.