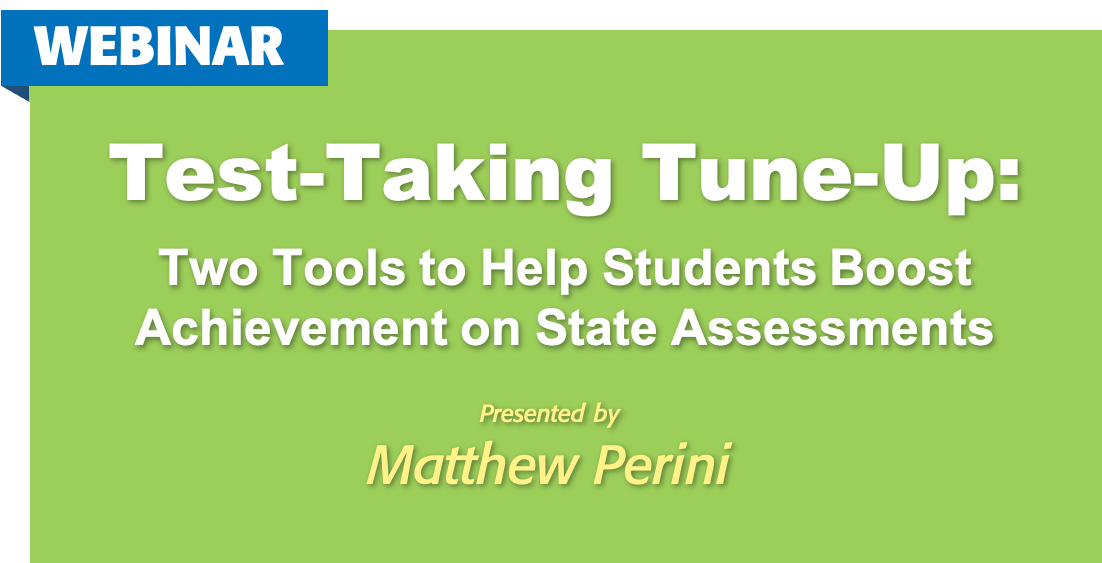 It's not about "skill and drill." It's about equipping students with the test-taking skills they need to get more out of readings and break down math problems. In this webinar, Senior Director of Content Development, Matthew Perini, will share two tools that will quickly boost students' test-taking know-how:
Power Previewing teaches students the habits and skills of good "pre-reading." Research shows students who can preview texts systematically before reading achieve higher comprehension.
Math Notes is a simple, replicable process for breaking down complex word problems, determining what the problem is really asking, and thinking through how to solve it.
BONUS: All participants will receive FREE ACCESS to Power Previewing from the new Four Cornerstones online, on-demand professional learning suite.